Patrick Vieira's Crystal Palace are in real danger of seeing all the hard work of last season wash away, with recent performances way below the standards set when the former Arsenal midfielder took over.
They say the true character of a team is determined by their reaction in tough situations.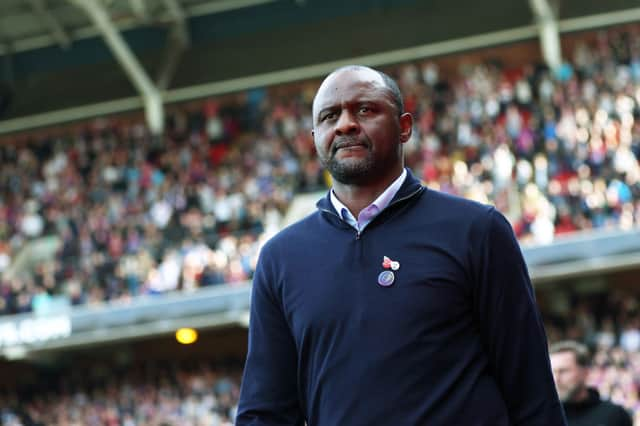 Last season the Eagles lost only four games at home, with the hammering by Spurs they have reached that number already in this campaign.
The loss to Southampton was another blow but I'd say they are better off without the distraction of the FA Cup.
When Vieira took over from Roy Hodgson the mentality of the club changed. The idea was to reinstate Selhurst as a hotbed of talent in London. The new academy facility was supposed to be the place the brightest hopes went, not only in south London, but from across the capital.
For that to happen the first team has been attractive to keep youngsters dreaming. All those signs were crystal clear in the first 12 months, but things have gone dim in the first four months of this season.
The players were due two days off after the game against Southampton but the clumsy nature of the defeat meant Vieira cut that to one.
Nobody is happy at the way Selhurst Park is losing its impregnability.
The foundation of last season's was Selhurst. Mighty Manchester City found it a banana skin, Manchester United lost their slim chance of Champions League football there on the last day, and Arsenal started their stutter to the end line there with defeat and an injury to Thomas Partey. Nuno Espírito Santo's days were numbered after Spurs lost there.
This season, the fight and passion has been non-existent. Arsenal, Chelsea, Tottenham and even Fulham have walked in and taken three points.
This is not what got people excited when Vieira was appointed. It is not even what used to happen when Roy was there.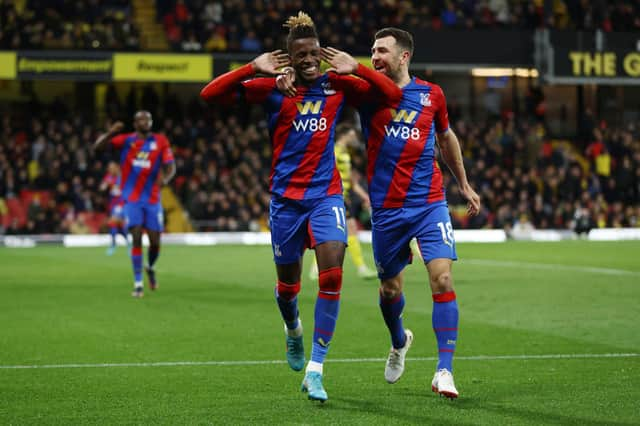 Midfield crying for legs and creativity
The midfield trio that made last season such a joy was the fight of Conor Gallagher, the industry of Cheikhou Kouyaté and the experience of James McArthur.
Conor and Kouyate are longer at the club and McArthur is still a long way back from the injury that has kept him out for the large parts of this season.
Jeffrey Schlupp is one of the likeable players in the dressing room - and an absolute dream for a manager. He's been used in midfield and even though he has experience as a jack of all trades, he's just not the player to rely on every three days.
Eze has enjoyed more game time than he did last season but his three goals, three assist and nine shots on target from a total of 24 shots has fallen short of what Conor Gallagher did last season.
Cheick Doucouré, brought in to replace Cheikhou Kouyate, is the one who looks like an upgrade of what they had last season, but you can't go backward in the engine room of your team and expect to go forward.
The club is still eyeing Conor Gallagher or Ruben Loftus-Cheek to come in next summer from Chelsea on-loan but they are better off going after someone this winter to try to add legs and creativity.
You can hold Vieira responsible for the lack of effort the team has shown in the last two games but the quality is just not there, and it is affecting how they are competing for games. Someone has to dip their hands in their pockets.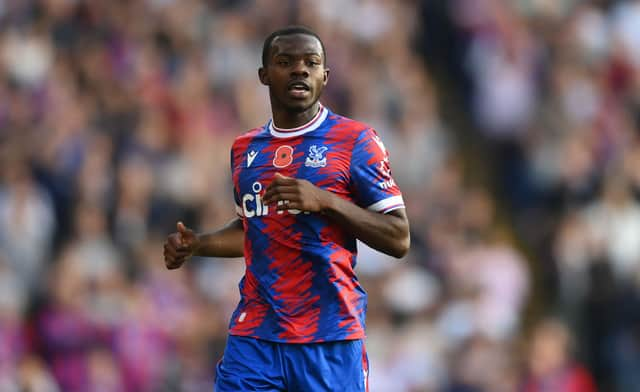 Full-back not good enough - and it's time for a word with Mitchell
There was a time when Tyrick Mitchell was genuinely knocking on the England door ahead of the World Cup. He was even given his England debut against the Ivory Coast, but he barely looked the same player after that call up. He's either passing backward, or just a tad late to react and read what is around him.
His latest significant contribution was being sent off against Fulham. Palace needed him back on form and focusing on the pitch.
He was supposed to be following the footsteps of Aaron Wan-Bissaka as one who could bring the club a huge transfer fee, but at this rate he might lose his slot in the team.
The board must back Vieira here too. Palace have not brought in a full-back since Patrick Van Aanholt. This is truly damning for a club attempting to be a mainstay of the top 10 of the world's most competitive league.
I know Palace are not looking to break the ceiling or challenge for the Premier League but Steve Parish and the board should be demanding more from the scouts. Ward and Clyne have given more than they should have to the club and it's time the club started thinking about full-backs that have the ability to go up and down in the league.
Sign a new striker
Patrick Vieira's 12th-placed side have netted nine fewer Premier League goals than Leicester, directly below them in the table, while 14th-placed Leeds have them beaten by eight.
Last season at this same stage they had scored 24.
But in their previously-exciting line-up up front with Wilfried Zaha, Jean-Philippe Mateta looks way off the imposing figure he was and Michael Olise looks very hesitant and stagnant.
The patience of the Eagles fans is being tested with every defeat but there is only one way to turn this around. The technical team know there is an issue of lack of quality across the board, but the coaching staff must look themselves in the mirror and find a way of getting more out of players like Olise, Eze, Guehi, Andersen, Jordan Ayew and Odsonne Edouard.
That will be the first step towards rescuing the season.