Concerns are growing for former Chelsea forward Gianluca Vialli as his mother and brother have 'rushed from Italy' to be by his bedside. Vialli is currently at a hospital in London, as he battles pancreatic cancer.
Just recently, Vialli stepped away from his duties with the Italian national team due to illness. He has already beaten the disease back after being initially diagnosed in 2017, but was diagnosed with pancreatic cancer once again in 2021.
Corriere della Sera has now reported that his 87-year-old mother Maria Teresa, along with his brother Nino travelled to the UK over the weekend to be with him, but returned to Italy earlier this week.
After leaving his role with Italy, the former Chelsea captain wished him the best on Twitter. He said "Sending my love and best wishes to Gianluca Vialli. The man that gave me my debut and believed in me."
Vialli was diagnosed with pancreatic cancer first in 2017, but was treated at the Royal Marsden Hospital and announced in April 2020 that he had been given the all clear.
After recovering from the disease, Vialli played a key role as Italy triumphed in the rescheduled European Championships alongside former Manchester City manager Roberto Mancini. The two were close friends and former teammates.
But after the Italians won the Euros against England, Vialli received the news that the cancer had returned. Due to this news, he decided to step back from his duties with Italy to put his efforts into beating the cancer for a second time.
Vialli joined Chelsea from Italian giants Juventus back in 1996 on a free transfer. He played his last game for the club in 1999, scoring a winning goal against Derby County.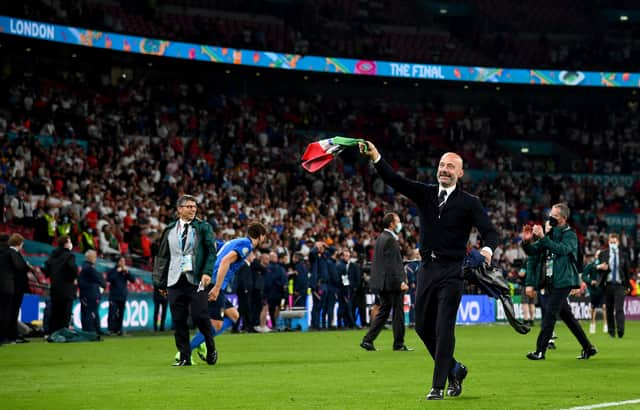 He went on to manage the club but was sacked in September 2000 after reportedly falling out with key players at the club such as fellow Italian Gianfranco Zola and current manager of the French national team, Didier Deschamps.