The duo helped the Blues beat Leicester City 2-1 at Stamford Bridge yesterday.
Jenas believes they are developing a 'really nice' partnership in the team.
Thomas Tuchel's side are 6th in the Premier League table after two wins from their opening four matches.
'Sensational'...
Speaking after their latest victory over the Foxes, Jenas said:
"Reece James and Raheem Sterling were sensational. I think Reece James has probably been Chelsea's best player since the start of the season.
"He started this game in the same vein, just quality and playing with confidence.
"They (James and Sterling) are developing a really nice partnership."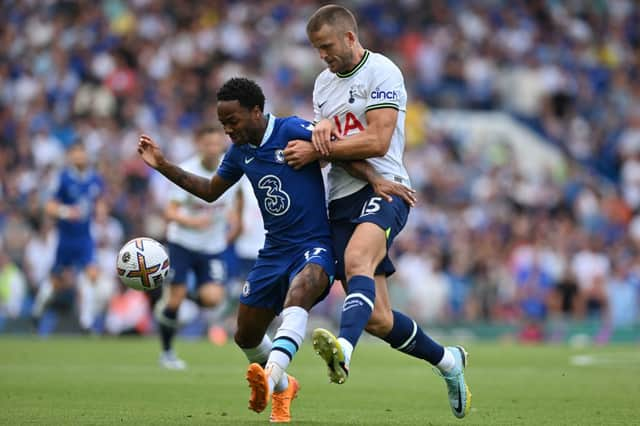 When analysing Sterling in more depth, the former midfielder said:
"I love this from Raheem. It is what people don't see. He makes one run, realises that is not the one, makes another run and think 'the space is here now' and this is the work that goes unnoticed for a lot of strikers or forwards.
"He puts in that work and he earns that bit of luck to get his goal. It is how he scores a lot of his goals."
What next for Chelsea?
Chelsea are back in action on Wednesday night at home to Southampton and will be looking to get back-to-back wins.
Tuchel will be relieved to have seen his team pick up the three points against Brendan Rodgers' side, especially after going a couple of games without a win.
They have bounced back from their heavy loss away at Leeds United last weekend.
James and Sterling are playing with confidence at the moment and if they can keep those two firing, Chelsea can start looking up.