Chelsea star Mykhailo Mudryk has been slammed on social media for mocking a member of the public's efforts to stay fit at a gym with calls for the forward to 'do better'.
The 22-year-old has had a torrid time since signing at Stamford Bridge in January on a blockbuster £88.5 million deal. The Ukranian has failed to make an impact on a struggling Blues side and failed to nail down a starting role in the side.
Earlier this week, Mudryk took to Instagram and posted a video showing a person working out at a gym, struggling to use a rowing machine.
The video didn't go unnoticed and was shared by 'CEO of Gym Positivity' Joey Swoll to his seven million followers online with a furious video message.
Joey said: "So you see that man at the gym, working hard, trying to better himself with a trainer. He's in a situation where he's a little exposed and you decide, hey, let me take a video of it to post on social media to make fun of him, all for attention? Really?
"Pardon my language, but what the f**k is wrong with you. And you're a professional soccer player, you play for Chelsea in the Premier League. Is this how you want to represent yourself and your team?"
The social media star went on to recount a recent moment in a gym where he helped a woman struggling with equipment in a friendly way and slammed Mudryk for not minding his own business, let alone thinking to offer a helping hand.
The TikToker added: "You should at least mind your own business or tell his trainer, let the trainer help him out. What you don't do is take a video to post online for millions to see and make fun of this man.
"The fact that you don't know better or want to set a better example as a professional athlete. Really? You need to do better. Mind your own business."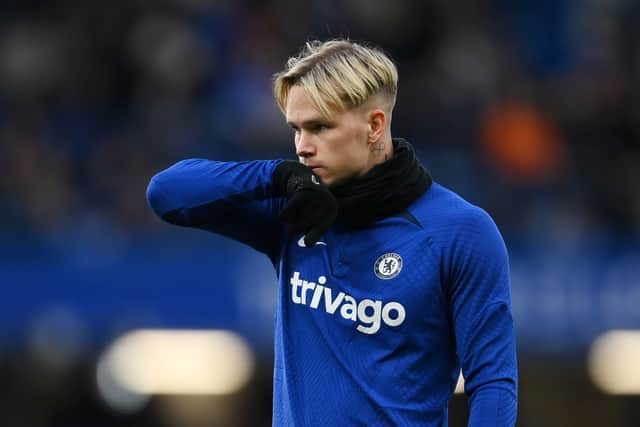 The video attracted huge interest online with football fans flocking to agree with Swoll and demand better from Mudryk, many pointing out that the Chelsea star might not be in the best position to laugh at others after his performances at Stamford Bridge.
One fan wrote: "Mykhailo Mudryk getting hammered by Joey Swoll is not something I expected to see whilst casually scrolling."
Another said: "Mudryk getting slaughtered by Joey Swoll, and quite rightly! Maybe he's sick of folk laughing at him playing for Chelsea, so makes himself feel better by victimising some random punter."
Even Chelsea fans who still have a soft spot for the young forward called for him to do better. One Blues supporter on Twitter admitted: "Love Mudryk but he deserves this cooking, that video was so unnecessary."