Marcus & Martinus' friendship with Man Utd star Rasmus Hojlund and verdict on Chelsea's new Didier Drogba
Norwegian pop duo Marcus & Martinus have been just as often on the football pitch as they are on stage since hitting the limelight in 2012.
Watch more of our videos on Shots! 
and live on Freeview channel 276
Visit Shots! now
It's been quite the year for viral Norwegian pop stars Marcus & Martinus, whose appetite for football matches their love for being on stage.
The twins burst onto the scene as 10-year-olds on a reality show in their homeland and have become two of the country's most well-known stars with over six million followers on social media.
Now 21 years old, the duo have had a busy 2023 which started with competing in Swedish Eurovision selection competition Melodifestivalen. Marcus & Martinus' laser-led track 'Air' turned heads across the continent as a potential winner of the whole competition but lost out the Swedish selection process to eventual winner and tour-de-force Loreen.
Since then, the duo have released new music in '247365' and spent summer playing festival shows, including a 'you've made it' moment in Norway with a raucous crowd going viral for a wall of sound when singing breakthrough track 'Elektrisk'.
When not on stage, Marcus & Martinus are football-mad and regularly turn out for Norweigan third division side Mosjøen IL with Marcus a tricky winger and Martinus a versatile wide player who can also drop into full-back roles.
Their on-stage and on-the-pitch friendship could be put to the test as the Premier League returns, with one twin an avid Chelsea fan and the other a devoted Manchester United supporter. LondonWorld hears predictions from both stars for the season ahead.
Martinus: 'Chelsea will be better than Man Utd this season'
Q: What was it that made you become a Chelsea supporter?
A: When I was little I was in Thailand with my family we were in a store and saw a Chelsea shirt. My favourite colour was blue and I loved the shirt!
My dad told me about the player who was on the back of the shirt, Didier Drogba, and I immediately fell in love with the club and the player!
Q: Do you have a favourite memory of your time supporting Chelsea?
A: My favourite memory of supporting Chelsea is when we won the Champions League final against Bayern Munich and against Manchester City. Those were the proudest moments for me to be a Chelsea supporter and I loved it.
Q: Chelsea struggled last year and Man Utd performed well - is it frustrating having a brother who supports a rival team?
A: Of course, it can get annoying when Manchester United are good, but I think it's a good thing! I love competition and I think Chelsea will be better than United this season!
Q: What do you think went wrong for Chelsea last season?
A: I think the biggest mistake was to fire Thomas Tuchel… what a mistake. Perhaps we signed too many new players as well and didn't work enough on what we had - although it's always exciting to have new signings. I'm very excited to see Mudryk this season.
Q: Mauricio Pochettino has come in this summer. How happy are you with that appointment, and do you think he'll do well at Chelsea?
A: I'm super happy with Poch, I think we needed him. He is used to the Premier League, has a lot of experience and already done great in pre season! I think he is going to get Chelsea into the top four.
A: Chelsea have signed Christopher Nkunku, Axes Disai, Nicolas Jackson, Robert Sanchez and more this summer. Which transfer are you most excited about and why?
A: I love Christopher Nkunku, I think he is great, but for me Nicolas Jackson is the one I am most excited about! Wow, what a pre season and he reminds me a lot of Didier Droba, my all time favorite player.
He looked sharp in pre season and very ready, maybe he even can get us the win against Liverpool to start the season. Fast, strong, good finishing, and good runs. Hopefully he can bag us 15 + goals this year.
Q: Finally, where do you think Chelsea will finish in the Premier League this season and why?
A: I think we can get 4th, because the team looks already better this pre-season than last season. The players have told the media how good they feel about Poch and they look so much sharper this pre-season then I have seen them in a long time.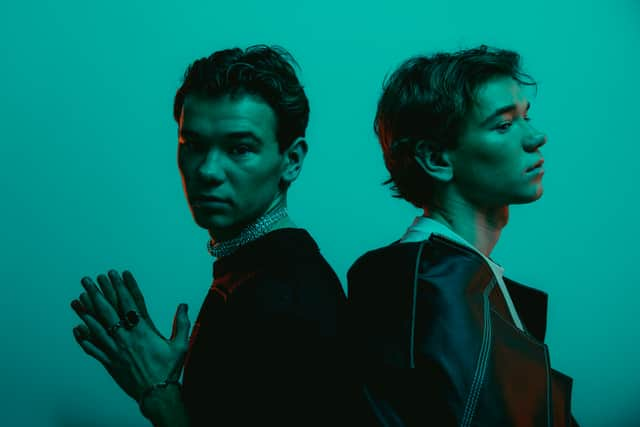 Marcus - 'I chat with Hojlund online, he's a beast'
Q: What was it that made you become a Manchester United supporter?
A: Totally my dad! He is a United supporter, so I got it from him.
Q: Do you have a favourite memory of your time supporting Man Utd?
A: I have been to Old Trafford three times and getting to see my favorite football team live is one of the best feeling. A highlight was when I saw United winning over Spurs this season at Old Trafford - I can't remember the last time United played that well against a 'top six' team. The atmosphere was unbelievable.
Q: Man Utd are performing much better than Chelsea at the moment - do you tease your brother up about that?
A: Of course, I have to! It's been good to see United back in the Champions League where they belong. Now Ten Hag just has to bring in that little more spice into the team, so we can start competing against Manchester City. I believe in Ten Hag and his passion for the team.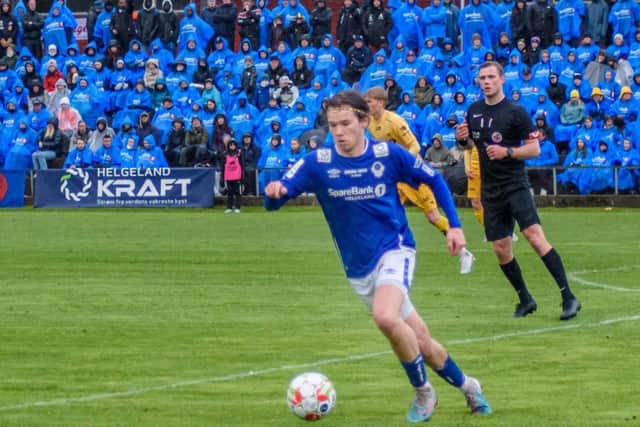 Q: What was your opinion of last season - it was a big year of change at Old Trafford?
A: Yes! Finally, silverware, although that's something United should be competing for every year.
You can see a different kind of passion under ten Hag. I love how the defenders celebrate every time they win the ball or when they are clearing it, it's passion for the shirt.
Q: Man Utd have signed Mason Mount, Andre Onana and Rasmus Hojlund this summer. What's your opinion on that transfer business? Which player are you most excited to see this season?
A: I love David De Gea, but I think his time had come to an end. Andre Onana is the perfect replacement. I'm actually the most excited to see him. A goalkeeper with confidence and incredible with the ball at his feet. He will change the team so much more than what people think. The build-up will be much different and also when teams want to counter us, we have a sweeper keeper taking care of that.
I think also Mason Mount is a very good player. An energetic and unique player that will fit well into the midfield. Rasmus Hojlund is going to be fun to watch as well. I talk to him on social media, so I will be supporting him all the way! I think he needs a little time to adjust in the Premier League but he's a beast!
Q: The transfer window is still open - is there anyone you'd like to see Erik ten Hag bring in?
A: Yes, totally. Sofyan Amrabat is a warrior and I would love to see him in the United shirt and that transfer is getting closer, so let's wait and see what's gonna happen there.
Q: Finally, where do you think Man Utd will finish in the Premier League this season and why?
A: I think third again. We have a good squad that's also going to compete in the Champions League, so hopefully we can perform in both the cups but also the league. Hoping for silverware again!