Chelsea suffered a two-goal collapse at the hands of Wolves on Saturday afternoon in their latest setback.
The Blues are limping their way into the end of the season amid a turbulent time off the pitch due to the sale of the club.
Many thought Thomas Tuchel's men would be title challengers this season, but it hasn't panned out that way.
And at this point, the Blues look a long way from reaching that point, continuing to struggle as we head towards the end of the campaign.
And it's more of the same, according to Jenas, who says the club's off-the pitch situation has had a big impact on efforts on it.
"Oh, it definitely has. For players, management, for the fans, it has 100% had an impact," said Jenas on Match of the Day.
"I've never seen Chelsea look more wide open than I have in the past couple of weeks. The amount of times they got caught out.
"They had most of the ball, but the amount of times they found themselves two on two with Wolves players. It wasn't the same energy to get back.
"Reece James is the only one, Thiago Silva is trying to get across. It's all just very passive.
"It was just chance after chance. Chelsea's spirit and belief wasn't there. They've almost given up and you felt it was coming.
"Before, you would have thought they were too strong, too resolute, too organised, but all of those things were missing and have been for a period of time now."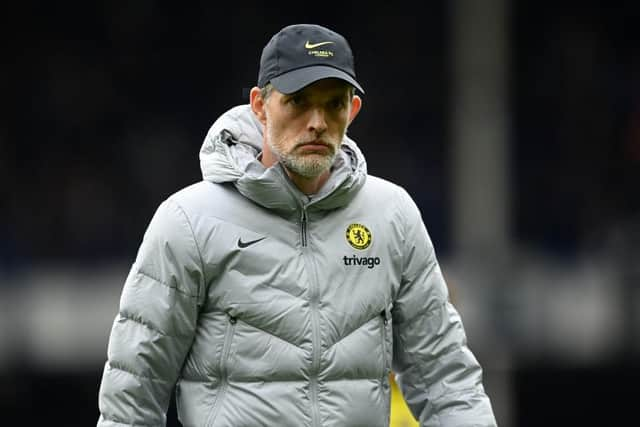 The good news for Chelsea is that they have now agreed a deal for the sale of the club to a consortium led by Todd Boehly, who was present at Stamford Bridge on Saturday.
And speaking about the news, Match of the Day pundit Shearer sent a clear message to the soon-to-be new Chelsea owner.
"He's got to (spend money). There is still uncertainty over a number of players," said Shearer.
"We know Rudiger is going. Azpilicueta could go. Lukaku scored his first Premier League goals today since December and is obviously not happy.
"They are going to have to spend more if they want to challenge for the Premier League."