Former Chelsea defender makes '£80-£100m' Ivan Toney revelation amid Arsenal battle
Chelsea and Arsenal are likely to go head-to-head for Ivan Toney in the January transfer window.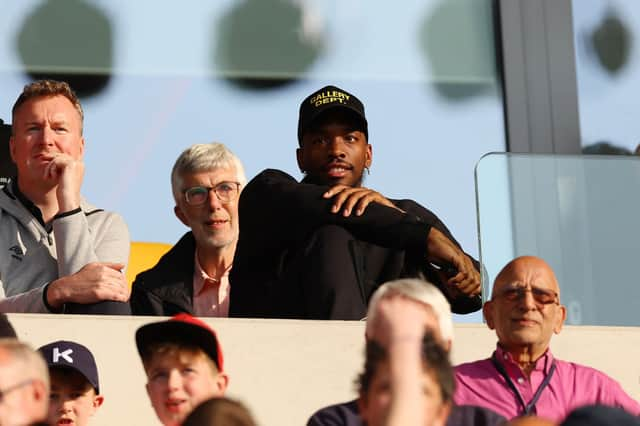 Toney has signed for super agent Jonathan Barnett's CAA Stellar agency who have been key to massive moves for English internationals Jack Grealish and Kalvin Philips getting moves to Manchester City in recent years.
The former Newcastle striker has told close friends he'd want a new challenge and Brentford manager Thomas Frank has admitted that everyone in history has a price on their head.
He is one of few players to have played their way from League Two to the very top of English football and has 165 career goals in 401 games across board.
Speaking ahead of the January transfer window to Betfred, former Chelsea defender Glen Johnson admitted his price tag was high even though he is exactly what Chelsea need.
He said: "I believe Chelsea need him more and he would suit the way they play. Chelsea are clearly planning for the future and they're continuing to build, but Arsenal are competing right now so it all depends on who Ivan believes will be competing for trophies more in the next five years."
Given the inflated nature of the transfer window these days Johnson who played for both Chelsea and Liverpool admitted he was there for the taking even if Brentford were going to milk the situation.
He added: "It's probably a case that that's what they're hoping for, as opposed to what they'll actually get for Ivan. Brentford know that they're only going to get one chance to sell Ivan Toney and they will want to receive as much as they possibly can for him. 
"I don't think his price will drop too much because of the ban because it's not as if Ivan's been injured for the past six months. If it was an injury we were talking about, then Brentford surely couldn't demand such a fee for Ivan. Once Ivan is match fit, then there will be no problems going forward but I still believe that £80 million to £100 million is too much for him anyway." 
Chelsea have the youngest squad in the league (23.7 years) and even that has been exaggerated by the addition of 39-year-old Thiago Silva.
There is a wide acceptance that some experience and a proven goal scorer could help speed up their rebuild.