Everton are set to take on Chelsea, in what is expected to be a long evening for the Toffees, who are still largely reeling from last season.
Frank Lampard is set to come up against his former club, less than two years on from his managerial departure.
The Chelsea legend, who has scored the most goals for the club in its history, confirmed earlier this week that Dominic Calvert-Lewin is out for around six weeks.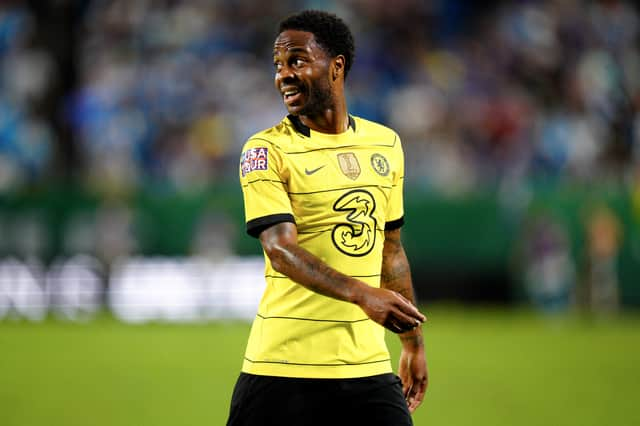 Is the game being shown on TV?
It's the first late Saturday kick off of the season and will be broadcast on TV, and can be watched either on Now TV or Sky Sports, with kick off at 5:30pm.
How to sign up to Sky Sports and Now TV
You'll need a Sky subscription to watch Sky Sports and there are different options to choose from.
If you want to go all out and have access to all 8 Sky Sports channels including Premier League, F1 and more then that will be an extra £25 a month on top of your current contract.
Another option is purchasing a Now TV membership.
There are two options to choose from - a monthly subscription which is £33 a month, or a single day subscription which is £11 a month.
On the Now TV website, it will show a sports membership and another option.
A daily subscription grants you 24 hour access to 11 sky sports channels, whereas a monthly subscription will allow you to watch all Sky channels whenever you wish, on up to three devices at any given time.
What is the expectation for Chelsea this season?
It's been a rather odd summer for Chelsea, their transfer dealings were largely affected by the new change in ownership, with Roman Abramovich handing the reins to Todd Boehly after 19 years in charge.
They also weren't helped by Romelu Lukaku, who they purchased for a club record fee last week doing everything in his power to leave, leaving the blues light up front for their opener.
They also lost star centre back Antonio Rudiger to Real Madrid, but have adequately replaced him with Kalidou Kouliblay, who was bought from Serie A outfit Napoli.
Raheem Sterling, Gabriel Slonina and Carney Chukwuemeka have also all joined.
The expectation for this season would be the Champions League. But, if Tuchel gets his preferred players in by the end of August, the title may not be out of the question.
Chelsea and Everton predicted line-ups
New signings Kalidou Koulibaly and Raheem Sterling could make their debuts, with Cesar Azpilicueta
Everton meanwhile will be without star striker Dominic Calvert-Lewin, who will be out with a knee injury for around six weeks, Frank Lampard confirmed.
DISCLAIMER This article contains affiliate links. We may earn a small commission on items purchased through this article, but that does not affect our editorial judgement.