Chelsea 'open talks' for £70m defender, Tottenham player 'in talks' ahead of potential £18m exit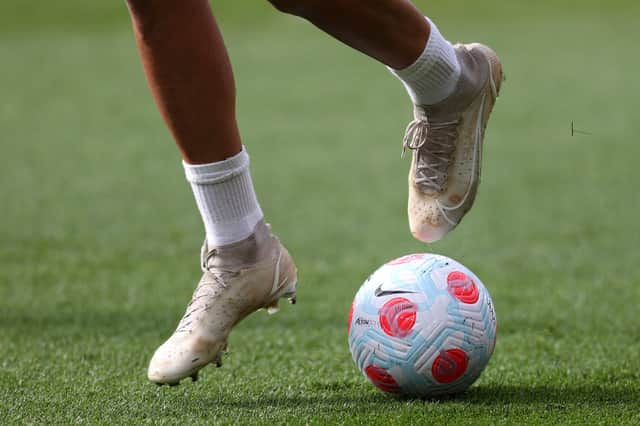 The Blues suffered a 4-0 defeat to their London rivals on Sunday in Florida, putting on an out of sorts display.
"The worrying part is that the level of commitment physically and mentally for this match was far higher for Arsenal than for us," said the Blues boss.
"They played I think what is their strongest lineup and structure that you see now for several weeks.
"This is a part of an explanation but only a little part and the other part is worrying. I cannot guarantee we will be ready in two weeks."
Those comments sparked criticism from ESPN pundit and former Blues midfielder Craig Burley.
"I have a problem with this guy at the moment. Managers will look to make excuses, there's always a way to try and get out," he said.
"I'm sorry, there's not ten players trying to leave. Timo Werner's name's been mentioned, Azpilicueta, I know he's lost some players, they've brought some in, they might bring some more in. But I've got a problem with that attitude.
"When asked if they'll be ready for the start of the season, it's his job and his coaching staff and his sports scientists and all the people behind the scenes to have these players ready. It's his job to have them prepared and up for it.
"I'm sorry but the old saying goes. The buck stops with the manager. Don't tell Chelsea fans they might not be ready for the start of this season, tell me whose job it is. It's his job."
Meanwhile, Sky Sports pundit and Manchester United legend Roy Keane, who has built up a reputation for being rather critical of anything and everything, has defended Tuchel.
"There has obviously been loads of uncertainty over the club the last few months, that has been sorted out now obviously with the new ownership coming in," he told Sky.
"I'm pretty sure again he will be able to bring some players in. He is a top quality manager, he has dealt with a lot of issues over the last few months.
"Ultimately it was a disappointing end to the season for them. But he is a top quality manager and I think the owners will back him. I'd be amazed if he is not there at Christmas."
Check out the latest Premier League transfer speculation below...