New Chelsea defender Marc Cucurella admits he has had his hair pulled when he was playing in the academy back home in Spain.
The former Brighton and Hove Albion defender felt Tottenham defender Cristian Romero got away with one after he pulled him by the hair shortly before Tottenham equalised through Kane in their 2-2 drawn game over the weekend.
The incident has been a hot topic for discussion with Chelsea manager Thomas Tuchel describing the decision by both VAR and referee Anthony Taylor overlooking it as "ridiculous".
In 2016, both Marouane Fellaini and Robert Huth were punished after the former reacted angrily to his hair being pulled by the then Leicester City defender.
Cucurella who was pointing to the referee shortly after the incident with Tottenham defender Romero admitted he has only faced such a situation once in his life and it was when he was just coming through the ranks.
The Chelsea defender told the press : "It's strange, I remember only one time more I have one player (do that).
"I was very young, I was in the academy Under 12 but I never had another episode of this.
"It's the same, you kick my leg, you pull my hair. But the referee didn't understand."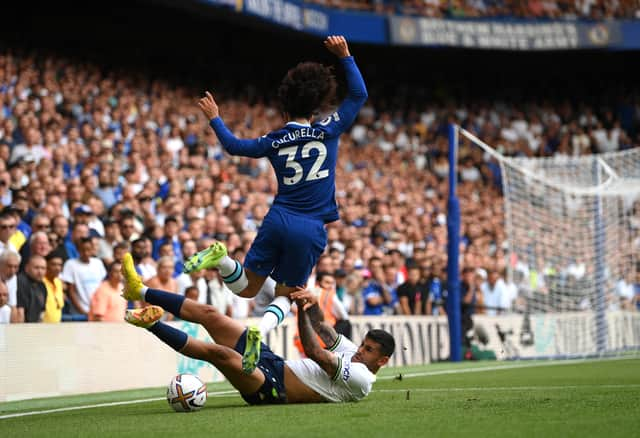 Chaotic debut
Despite his hair pulling incident, the Spanish defender enjoyed a brilliant debut, providing a beautiful assist for Kalidou Koulibaly's goal which will remain with him forever.
He also admitted that he liked the passion that both managers displayed even if they seemed to have crossed the line at some point.
The Spanish defender added: "I like it, I only see the celebrations after in the videos, that's when I saw the Thomas celebration.
"It's amazing, I like it. These are the best moments in football, the passion in these moments.
"You can be scared and then in one minute you change and you become very happy, these are some of the best moments."