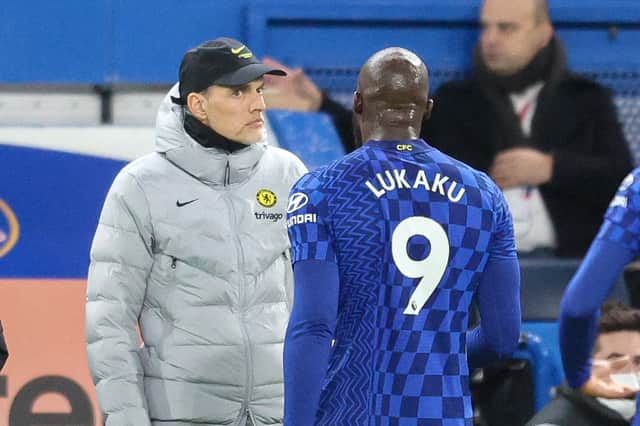 The Blues battled to earn a 2-2 draw against Liverpool and even though they could have done with a hand from their Belgian forward, Tuchel maintained it was in the interests of everyone to leave him out.
The Chelsea manager said: "The thing got too big and the story got too noisy and I decided to protect the squad and that is why he is out.
"Of course we had spoken twice to the main player and then we realised it was too big and so we had to protect the squad."
The 28-year-old Belgian made an emotional return to Stamford Bridge, a club he says he supported as child.
But the return to wast London ruined his relationship with Inter Milan fans, who helped him rediscover his smile in Italy after a difficult time in Manchester.
Lukaku teamed up with now Tottenham boss Antonio Conte and Argentine forward Lautaro Martinez to bring an end to Inter Milan's 10-year wait without a Serie A title, with the former Manchester United forward bagging 24 goals.
However it all escalated with Conte departing shortly after the title-winning campaign, and Inter Milan in need of money to balance the books that the triumph had brought along with it.
Haunted by the manner of his departure, and being branded as a coward from the very fans who sang his name and stood by him during the most difficult time of his career, Lukaku hurriedly organised an unauthorised interview which triggered his current employers.
He told Sky Italy: "I'm not happy with the situation, this is normal, but I am a worker and I must not give up.
"I think the boss has decided to play a different formation, but I have to stick at it and get on with it professionally."
He added: "If there had been the offer of a new contract from Inter last summer as I wanted ... we would not be doing this interview now here from London, but quietly from Milano."
A section of the Chelsea fans on social media have called for him to be sold, and even though manager Thomas Tuchel isn't going that far he admits the interview brought too much distraction which the team just didn't need at this time of the season.
The Chelsea striker's omission from the game against Liverpool is the latest in a line of players being left out of games for disciplinary issues.
A few days later, Manchester City manager Pep Guardiola dropped the British record singing Jack Grealish and highly-rated youngster Phil Foden from the team, after he found out they had been out partying when they should have been recovering.