Brentford star Ivan Toney denied restaurant entry and car insurance after betting scandal
The England international recalled how a restaurant wouldn't serve him after betting allegations were made public by the FA.
Watch more of our videos on Shots! 
and live on Freeview channel 276
Visit Shots! now
Brentford star Ivan Toney was turned away by a restaurant and rejected by his car insurance provider in the aftermath of his betting scandal coming to light.
Toney had suggested to fans that he was not happy with the way the affair had been handled when posting a cryptic message promising to 'speak soon with no filter'. Now, the 27-year-old has opened up on a tell-all interview with Dragons Den star Steven Bartlett on The Diary of a CEO podcast.
The star speaks about his career and rise to footballing stardom before centring on the betting breaches that had disgraced his name. Sharing the impact it had been taking off-the-pitch, Toney said: "I wanted to go into a restaurant and they said we're not taking you because of the allegations. I was so confused. I was thinking, for starters, it's allegations and second of all you're a restaurant, how can you not let someone in because of bad press? I was baffled. My car insurance wouldn't insure me due to the whole scandal. It was baffling."
Toney explained how his charges from the FA weren't for match-fixing, contrary to the belief of many online. He added: "None of it was match-fixing, I was betting on myself to score first. I'm still trying to do the right thing. It's not like I'm smashing someone to get a yellow card here, there and everywhere."
The striker also admitted to betting on the club he was on the books at when not in the team, although told Bartlett that he did not remember some of the 232 breaches and simply accepted having done them to speed up the investigation.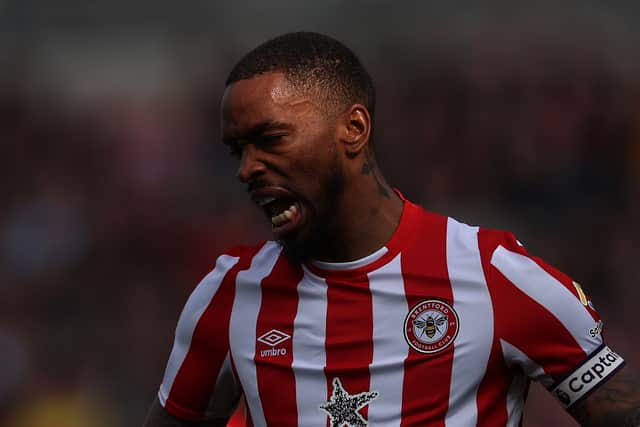 In the blockbuster chat, Toney also claimed to be unaware that it was against the FA rulebook for players to be involved in betting, saying that talks held at his previous clubs focused on the impact of betting addiction rather than the rules in place.
During the investigation, Toney was diagnosed with a betting addiction and given a shorter ban as a result. Speaking about his relationship with betting, Toney said: "The impact it would have was waiting for payday. I'd pay and sort everything I needed to pay for first and the I was like, alright I've got this to play with. I took care of what needed taking care of and then in my head it was, my money is my money I can spend it how I want to.
"I think the bets that were on my team to lose when I'm not playing, the majority of those I personally think I didn't do but I still took responsibility of them so the whole process could get cleared up."