The Magpies are undefeated in their last seven games while Arsenal are looking to go 10 points clear at the top of the table with a win.
Newcastle United themselves lose the chance to win seven games on the spin when they draw against Leeds last weekend.
Arsenal though showed no signs of slowing down with an impressive win against Brighton and Hove Albion, a game which is normally a slippery banana peel for the north London side.
Both teams will be looking to take all three points and manager Eddie Howe - who admits it will be a great game - says he will not be holding back and will go for all three points.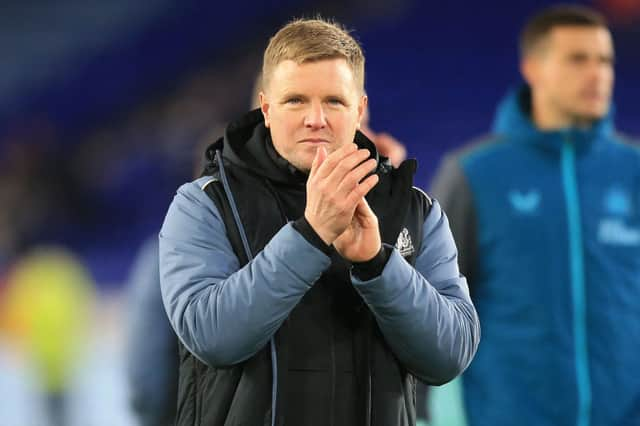 He told reporters: "There's certain times in games where you might need that mindset within the game. I think as a starting point, how do you grow if that is your consistent way of approaching games?
'"I am not sure you can. We have tended not to go down that route, we want the players to believe they can win every game.
"In order to do that you have to prepare as if you can win every game. So we try to be consistent.
"They are an incredible side and very in-form but we back ourselves to go there and play our game.
This season Manchester City looked like they have a draw in them and with Arsenal looking like they have momentum, form and passion this could be the season.