The ex-England captain enjoyed a career most footballers dream of, and is now one of the main pundits on BBC's Match of the Day after hanging up his boots in 2006.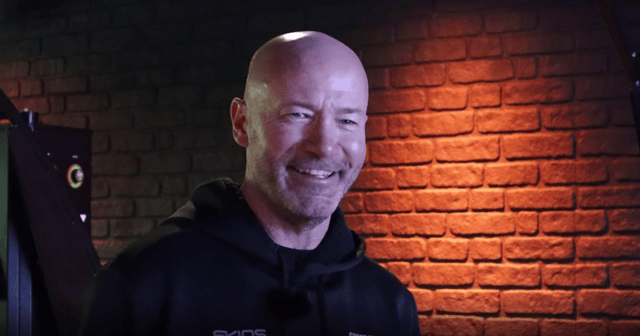 The record Premier League goalscorer started his career at Southampton, before winning the league with Blackburn Rovers - and almost repeated the feat at his boyhood club Newcastle United.
Regarded by many as the greatest striker in the history of the Premier League, Shearer scored a whopping 260 goals in the competition.
Despite this astonishing record, the 51-year-old told LondonWorld that scoring only once at Arsenal's Highbury Stadium was something he could have improved.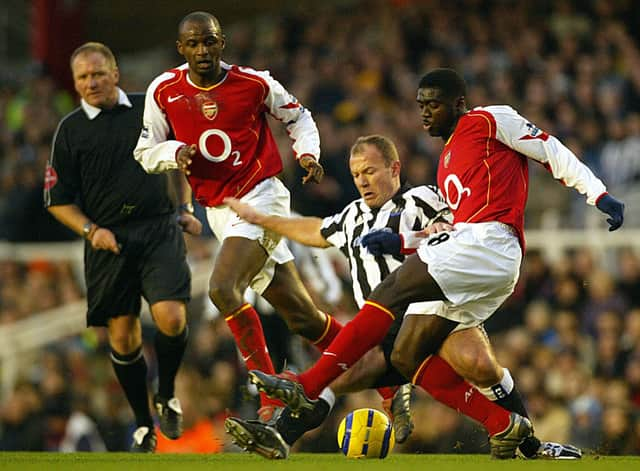 He said: "I only scored one goal in my career at Highbury against Arsenal which was a penalty, which David Seaman often reminds me of.
"So Highbury, I always found it very tough going there when I was playing."
And in a comment which will please Gunners fans even more, the Geordie revealed that he loved playing at White Hart Lane as he scored loads of goals against Tottenham.
In his prime, Shearer was linked to the very best clubs in Europe, including Spanish giants Real Madrid and Manchester United.
Sir Alex Ferguson recently admitted Shearer was one that got away from him, and the Manchester United legend wondered how many trophies the England skipper would have won if he had moved to the North West instead of his hometown club Newcastle.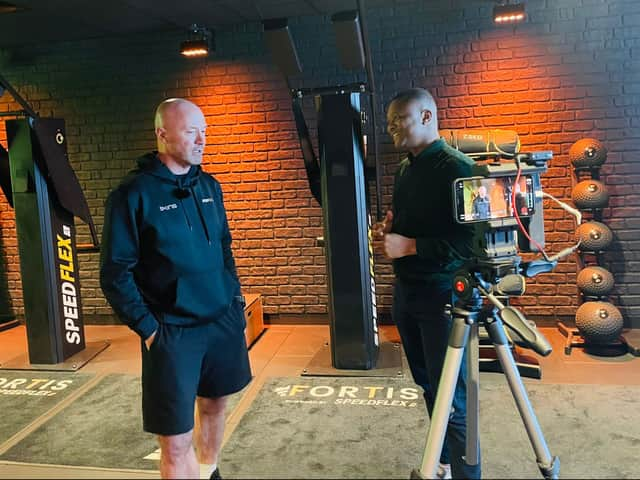 But Shearer revealed to LondonWorld that he never came close to signing for for a club in the capital, even though his wife Lainya would have loved to live here.
He said: "When I left Southampton as a youngster, it was always going to be Blackburn Rovers.
"I went to Blackburn to hopefully win the league under Kenny Dalglish, and that dream came true.
"And when the time came for me to leave Blackburn, it was either going to be Manchester United or Newcastle.
"So it was never really a choice of mine to play in London, obviously I played there loads of time with Southampton, Blackburn and Newcastle.
"But I never really got the opportunity to sign for anyone in London, my missus would have liked it because she would have liked going shopping."
The innovative fitness regime was created by the striker's former physio at Newcastle Paul Ferris, chief executive of Speedflex, who has to retire from football at a young age due to knee injuries.
And Shearer, a Speedflex ambassador, gave fans some tips on how he keeps fit in retirement.
He said: "Speedflex is the only thing which I can use to keep fit, other than cycling, because of the injuries that I've had and the operations I've had on my knees and my ankles.
"I hated going to the gym when I was playing football, so I was never really going to be a gym lover when I retired.
"Thankfully Speedflex came along, it gives me a great workout and it's working in a group session which I enjoy - I didn't like going on my own.
"It works for me and gives me a great buzz."