The Premier League is set to kick off in just two days' time, as Arsenaltravel to Selhurst Park for the first game of the 2022/2023 season.
Arsenal, known for making slow starts, such as last year when they found themselves rock bottom of three games, will be hoping to fly out of the gates this year to boost their chances of securing Champions Leaguefootball.
The Gunner agonisingly lost out on Champions League football once again, as bitter rivals Tottenham pipped them to the post, despite Mikel Artete's side having a 12-point lead at one stage over their north London counterparts.
In contrast, Palace will once again look to cement their place as Premier League stalwarts, and look to try and break into the top 10.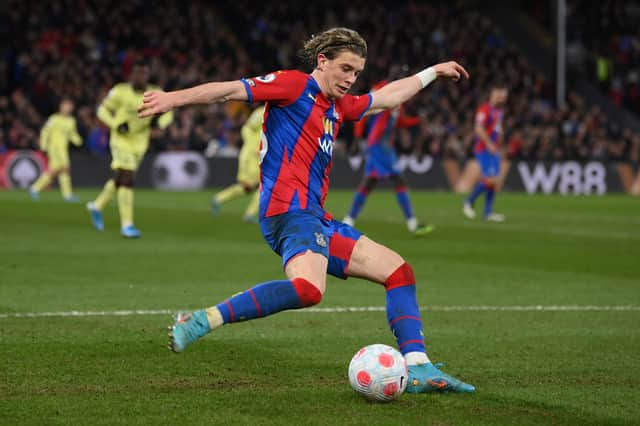 Is the game being shown on TV?
Just like any curtain raiser, the game is indeed being shown live on TV, and can be watched either on Now TV or Sky Sports, with kick off at 8pm.
How to sign up to Sky Sports and Now TV
You'll need a Sky subscription to watch Sky Sports and there are different options to choose from.
If you want to go all out and have access to all 8 Sky Sports channels including Premier League, F1 and more then that will be an extra £25 a month on top of your current contract.
If you're already in contract with another provider then you can also sign up to access Sky Sports through a Now TV membership.
There are two options to choose from - a monthly subscription which is £33 a month, or a single day subscription which is £11 a month.
On the Now TV website, it will show a sports membership and another option.
A daily subscription grants you 24 hour access to 11 sky sports channels, whereas a monthly subscription will allow you to watch all Sky channels whenever you wish, on upto three devices at any given time.
What is the expectation for Arsenal this season?
For the second successive season, Arteta has been heavily financially backed, and has spent big once again.
They solved their striker woes by purchasing Gabriel Jesus from Manchester City for just shy of £50 million, and also went to City for creative fullback Olexsandr Zinchenko, filling the problem area at left back.
Fabio Vieira was also brought to the club, as Arsenal parted ways with just over £30 million for the creative midfielder.
The expectation for Arsenal will be qualifying for Champions League football.
Vieira did an underrated job last season, Palace had barely any senior players and he was brought in fairly late but bolstered the squad and kept them comfortably above the relegation zone.
He has also spent money this summer, improving his midfield and goalkeeping situation.
Now an established Premier League outfit, it is now time for Crystal Palace to break into the top ten and in the future, push on for the top six and more.
DISCLAIMER This article contains affiliate links. We may earn a small commission on items purchased through this article, but that does not affect our editorial judgement.