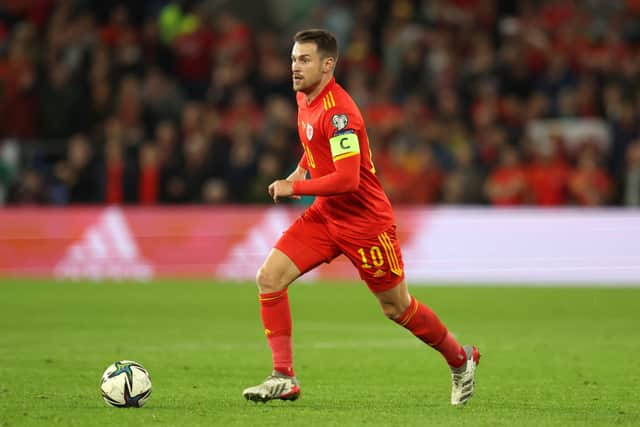 Arsenal could look to enact a shock reunion with Welsh midfielder Aaron Ramsey in the January transfer window.
According to a report from Spanish publication Marca, the Gunners are interested in bringing their former player back to north London from Juventus in a 'sensational' swoop.
Ramsey left the Emirates in 2019 on a free transfer having won three FA Cups and making more than 370 appearances during his time there.
His stint in Turin has been decidedly rocky, however, and various reports have suggested that several Premier League clubs are keen on offering him a fresh challenge in the new year.
The Gunners are seemingly the latest team to join Ramsey's list of potential suitors, with Marca also claiming that Mikel Arteta's side hold interests in the Welshman's Juve teammates Arthur and Dejan Kulusevski.
What are the bookies saying?
At the time of writing, the Gunners look to be well off the pace to sign Ramsey - or at least they are according to the bookies.
As per SkyBet, newly-moneyed Newcastle United are the favourites to land the midfielder at a price of 4/1, closely followed by Everton at 5/1.
Some way behind that duo are Leeds United, who are priced at 10/1, with Arsenal chasing the rest of the pack at a relatively lengthy 12/1.
How likely are Arsenal to seal the deal?
Ramsey's future is likely to be one of the hottest topics of debate in the coming transfer window.
With so many clubs reportedly interested in him, and with his current wage at Juventus said to be somewhere around the £400,000-a-week mark, there are some considerable hurdles in place for the Gunners to navigate if they are truly interested in a deal.
That doesn't mean that there are reasons for optimism, however.
For one thing, the chances are that if Arsenal are to target anywhere on the pitch for reinforcements next month, it will be the centre of the park.
Thomas Partey and Mohamed Elneny are both expected to depart for the African Cup of Nations, and even esteemed transfer guru Fabrizio Romano has suggested that Arteta will prioritise his engine room if and when he looks to recruit new faces.
The other factor is, of course, Ramsey's history with Arsenal. There's no guarantee that the 30-year-old's sentimentality for the team who helped establish him as a global star would be enough to seal the deal, but it almost certainly wouldn't hurt matters either.
What are the fans saying?
Most Arsenal fans seem to be showing varying degrees of positive in regards to the prospect of Ramsey returning to the club.
@Run_lumpy_Run tweeted: "Bring back Aaron Ramsey and give him the armband."
@stockting_22 tweeted: "All this Arsenal Captain talk is just reaffirming our worst piece of business in the past couple of years: Letting Aaron Ramsey go. Not only would he help solve our current midfield depth issues, he'd easily be Arsenal Captain material."
@KingPapi99 tweeted: "I would happily take back Aaron Ramsey at Arsenal."
@DerekYallop1 tweeted: "Seeing stories that Aaron Ramsey might rejoin Arsenal. Personally I wouldn't be totally against it but his injury record is concerning."