The problems are beginning to mount for Mikel Arteta's team as Premier League action resumes for the Gunners on Sunday.
Sean Dyche's side must be overcome and now is the time for the north London outfit to show character and make sure their bid for a top four spot does not head south, like in too many recent seasons.
On paper, Burnley are just the sort of side that Arsenal may wish to face, although the Clarets did win the last meeting at the Emirates Stadium, 0-1 back in December 2020.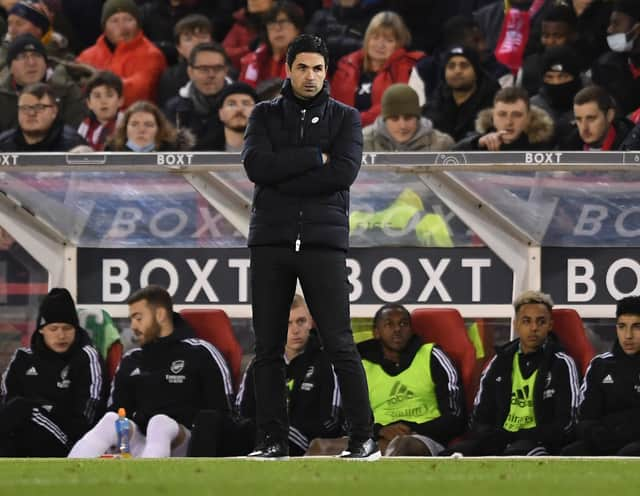 Arsenal though triumphed by the same scoreline at Turf Moor last September, and Arteta will need to ensure that no points are dropped with rivals Tottenham Hotspur having overtaken the Gunners in the Premier League table in midweek.
Jurgen Klopp's side are the standard to meet, and Arteta says he will try and lift his team by getting the north Londoners to match the efforts that the .
"I will show them what they've done against Liverpool and demand more from ourselves as well because we've done a lot of good things, but it's not enough to win a tie of two games against them. This is the level of excellence that we have to look for," he said in the post-match press conference.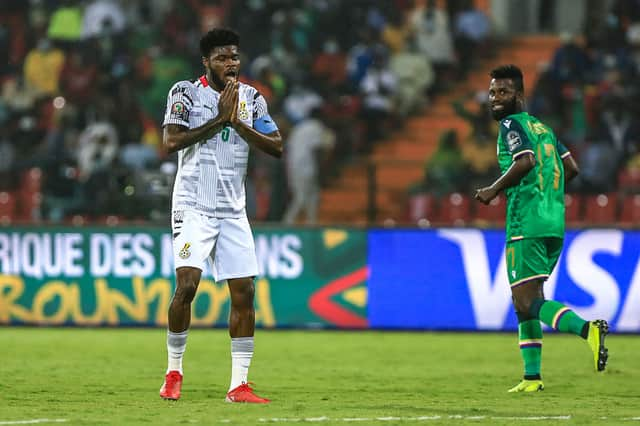 Injury news and suspensions
Arteta, understandably, gave little away following the loss to Liverpool regarding injuries, although Thomas Partey will certainly be missing due to suspension following his red card collected on Thursday night.
"I am responsible for anything that happened and will take all the critics," said Partey in an Instagram post on Friday.
"I should be more intelligent not to get into a challenge when already booked. But this is my personality, I like to fight for every ball."
As for the squad for Sunday, the hope is that everyone came through against Liverpool unscathed.
When asked following the 0-2 loss, the head coach explained: "I don't know. We have to go day by day.
"There are different reasons why they are not with us and we'll assess them.
"The good thing is that they all want to be involved as quick as possible, but some of them couldn't be here. Hopefully, we haven't lost anybody else for Sunday."
Granit Xhaka will also serve the second match of his two-match suspension following his red card in the first leg of the League Cup semi-final against Arsenal.
"He's in London and going through some examinations because we haven't had any clarity from Gabon about why he came back," said Arteta on the forward.
"So it's our obligation to make sure he's safe and in good condition."
Arteta said he didn't want to play Takehiro Tomiyasu against Liverpool, but was forced to due to the injury crisis.
"We didn't want to play him, we had to push because Credric and Calum were out and we didn't have any full backs.
"He didn't have any training sessions with us, and was willing to play."