Rob Holding has revealed he struggled with his mental health, with issues of hair loss affecting his self-confidence.
The Arsenal defender posted a picture on his Instagram account for World Mental Health Day on October 10.
He explained to his fans how useful it was seeking help when his confidence was at an all time low.
The 25-year-old had suffered from self-confidence issues after losing some of his hair.
He eventually had a hair transplant just like former England striker Wayne Rooney.
Holding said: "Because it's World Mental Health Day, I struggled so much with my hair and self confidence.
"I have had so many messages about where I have had my procedure.
"Wimpole Clinic in London treated me so well and I'm so happy with the results.
"I have so many messages of other people affected by simple mental health issues and self confidence issues, I couldn't recommend this place enough, let's all be better."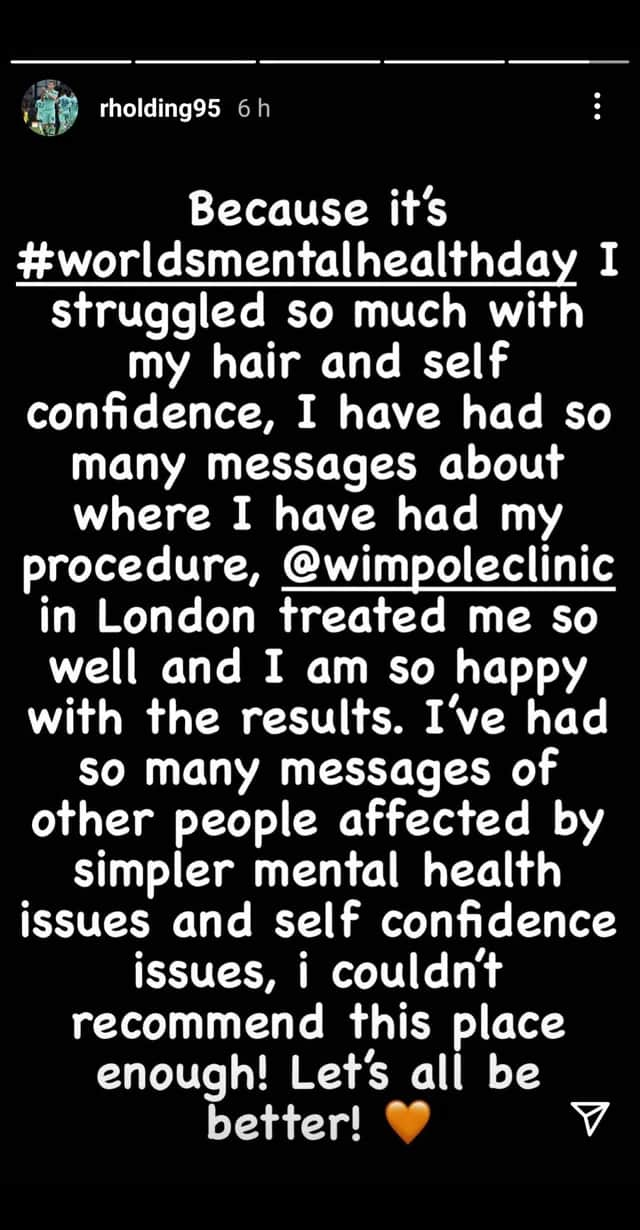 Latest football to speak about mental health
The Arsenal defender is the latest player to openly speak about mental health struggles.
Aston Villa and England defender Tyrone Mings also revealed suffering from low confidence at the Euros 2020.
Mings started the competition in place of Manchester United's Harry Harry Maguire, who was nursing an ankle injury.
The defender said he did not feel he had the support of the nation and questioned himself leading up to games.
Mings said: "I was probably the only name on the team sheet that people thought: 'Not sure about him.'
"And that was something I had to overcome.
"When 90% to 95% of your country are having doubts over you, it's very difficult to stop this intruding on your own thoughts.
"So I did a lot of work on that with my psychologist. It was hard. I didn't really sleep very well before that first game."
Former Arsenal midfielder Jack Wilshere, who is now clubless and training with his former side, also recently spoke about feeling depressed having seen a blistering start to his football career stagnated by injuries.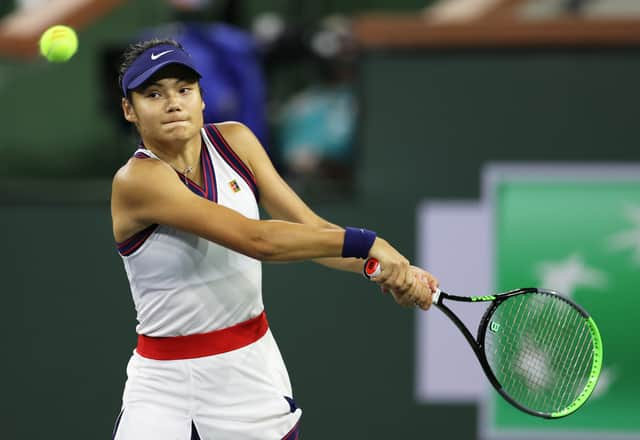 British Professional tennis player Emma Raducanu also took a break from the game after defeat at Wimbledon to look after her mental health.
She returned to win the US Open Tennis Championship, becoming the first British woman to win a major tennis championship singles competition in the last 44 years.