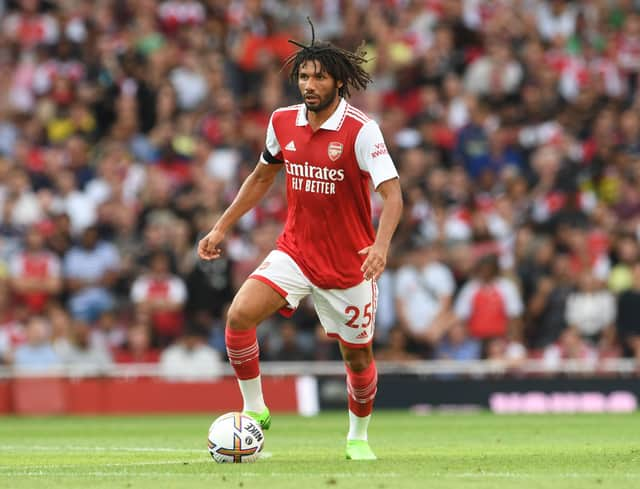 Before beating Fulham at home at the weekend the Gunners were dealt a blow, with key figures Thomas Partey and Oleksandr Zinchenko being ruled out through injury. The extent of both injuries is still unknown, however it is thought that Zinchenko in particular could be back sooner rather than later — only narrowly missing out on playing Saturday's game.
After the visit of The Cottagers, Arsenal received more bad news. Mohamed Elneny, who has traditionally been Arteta's choice of cover for Partey, has also suffered an injury - his to the hamstring - which could possibly be 'significant'.
The club had initially planned to prioritise bringing in a wide forward before the end of the transfer window if the right opportunity presented itself. Thanks to Partey's recurring fitness issues and Elneny's absence, focus has now switched to central midfield.
The fixtures are now coming thick and fast in the Premier League. Aston Villa are next up for Arteta's side, and it remains to be seen how he will choose to respond to the central midfield dilemma he currently faces.
This may hinge entirely on Zinchenko who, if fit, could comfortably slot into the middle of the pitch next to Granit Xhaka as we so often see him do even from left back, and as he does for his country. That said, there may be a reluctance to rush the Ukrainian back into action, particularly with a big match away at Old Trafford approaching at the weekend.
All of those things considered, Sambi Lokonga is an obvious choice and could well make his first appearance of the season tonight. The Belgian's game time has been limited; the player himself making his frustrations known as shown in the 'All or Nothing' documentary released by Amazon this month. There is a feeling that, a little bit like his management of Gabriel Martinelli in past seasons, Arteta is keen to allow Lokonga to develop without overloading him with too much pressure or too many games.
The previously mentioned switch of focus in the transfer market by the decision makers at the Emirates have lead them to make late enquiries for central midfielders. One name that has been prominently mentioned over the last 24 hours is Palmeiras' Danilo, however it remains to be seen if the Brazilian club will agree a deal for their best player while their window is shut and are therefore unable to sign a replacement.
While Edu and co will certainly have some hard work to do if they are to bring in any more signings before the end of the window, focus for Arteta turns to the match tonight. Injuries may be a concern, but Arsenal have a real opportunity to make it 5 wins in a row against Steven Gerrard's struggling outfit.