Arsenal and Chelsea fans say same thing about what Michael Owen has done which has been slammed
Arsenal supporters were less frustrated by Howard Webb's verdict and more aggrieved by how Michael Owen interviewed the PGMOL boss.
Watch more of our videos on Shots! 
and live on Freeview channel 276
Visit Shots! now
Michael Owen has become the centre of social media fury after his appearance on last night's Mic'd Up show alongside former Premier League referee and PGMOL boss Howard Webb.
The former Liverpool and Newcastle United striker was subject to criticism for his attempts at getting answers out of Webb with many viewing the show, which is broadcast simultaneously on Sky Sports and TNT Sports, as somewhat of a PR exercise for the Premier League.
A key moment on this week's show came as the duo revisited the decision to allow Anthony Gordon's winner against Arsenal earlier this month. Gunners boss Mikel Arteta fumed at the decision at the time with three moments of controversy leading up to the goal - whether or not the ball went out of play, a potential Joelinton foul on Gabriel and an offside call.
The audio from the VAR decision for that goal was played on the show for the first time and Webb praised officials. He said: "I think the talk that we've seen after in this situation, the opinions that it splits across a lot of analysis since the situation suggests that was a correct non-intervention because of the subjectivity. And then one of those unusual situations where the ball goes between two players and trying to identify exactly when the ball leaves Joelinton is really difficult to establish because of the players being so close together.
"So, again no conclusive evidence that Gordon was offside when the ball was last touched to him and therefore the VAR went through that diligently and identified no clear evidence to intervene to overturn the goal. So the process actually was correct."
Webb did go on to admit that VAR had missed two red cards in the game and went on to look at the meeting between Spurs and Chelsea. The former referee labelled the decision to disallow Moises Caicedo's Blues' goal as 'an excellent process' and also stood by Cristian Romero's red card.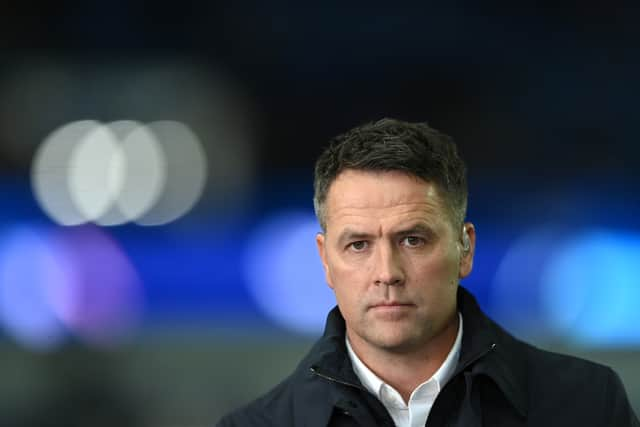 Football fans vented their frustration at the conversation online. One Arsenal supporter wrote: "Until you start comparing similar scenarios that resulted in two different outcomes by VAR, your show is as good as useless. Until then, Continue cheerleading for your pal Howard Webb."
Another Gunners fan said: "I don't think people should be nasty to Owen over this show. But there are absolutely legitimate complaints about the format of it. Owen should also perhaps think about why he specifically was approved by Howard Webb to be the host - it's an easy ride."
Others branded Owen a 'mouthpiece to PGMOL' and labelled the show 'weird, baffling and 'unauthentic'. Not deaf to the criticism, the host and former striker slammed criticism online.
Sharing a Daily Mail article criticising the show, Owen wrote: "You're just scumbags. Always have been. Trawl through a load of messages until you find a couple of negative ones and then create an article. Most people thought the show was insightful and educational. Which is our aim."