The Gunners looked set to claim a top four spot last season, missing out to Tottenham at the very last.
Mikel Arteta's men led the top four race only to lose to Tottenham and then Newcastle United to allow their north London rivals to take fourth place.
It was a hugely disappointing collapse from Arsenal, who had improved significantly following the previous season, and indeed the early stages of that same campaign.
Coming into this season, there is fresh optimism, and it is optimism Arsenal are already backing up, top of the table after a perfect start.
But despite key additions, there is one fear that remains from last season.
The perception last season was that Arsenal's squad was too young and inexperienced, and paired with an inexperienced manager, that cost them a top four finish.
The new additions this summer have helped, but there is still a general concern that this squad might be a little inexperienced to fight at the very top for a whole season.
And that's something that has already been echoed by goalkeeper Ramsdale.
The goalkeeper told All or Nothing after Arsenal's late season collapse last season: "I really felt like we would get a result (against Tottenham).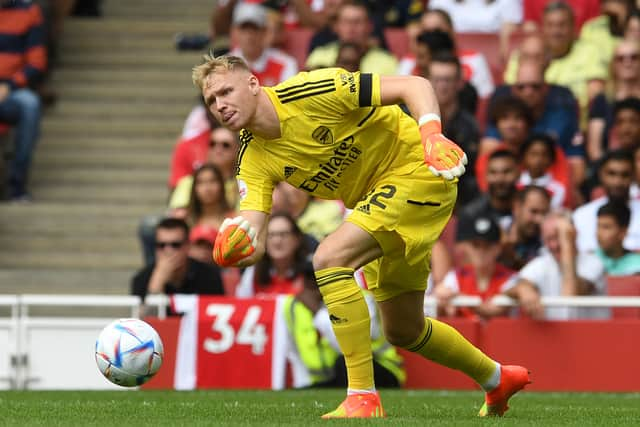 "I think everyone's emotions got...especially with what was riding on it. We are a team that haven't done it before, and I think that's where we became unstuck."
In terms of the top four, being in that situation will surely help Arsenal handle the pressure better next time.
But fighting for a title is another thing altogether, and there is no doubting that many of the current Gunners stars are not experienced in that department.
Having said that, serial title winners Gabriel Jesus and Oleksandr Zinchenko could help them.