Cambridge University women triumphed once again in The Boat Race to make it six wins in a row against Oxford University.
The light blue boat put in a confident performance, giving their varsity rivals little to hold onto as they swept past as soon as water opened up shortly before Hammersmith Bridge.
An aggressive line from Cambridge coxswain James Trotman provided the biggest talking topic in the clash with the winners receiving a series of warnings from the umpire for cutting across and sending their wash down the gullet of the Oxford crew.
Cambridge did move back onto their station when warned, but the damage was done for Oxford who struggled to take back water and eventually lost by 2 1/2 lengths - the same margin as in 2022.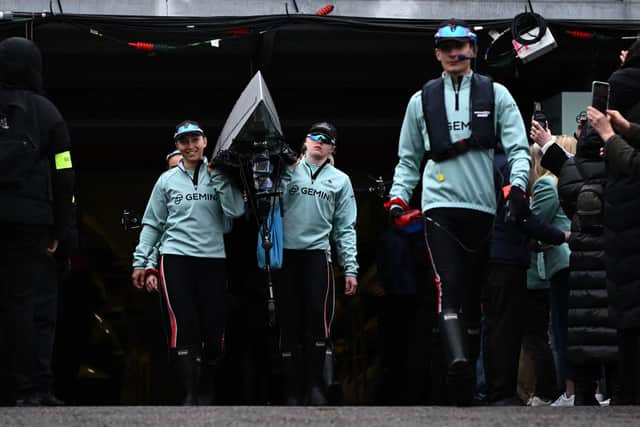 Speaking to LondonWorld on the banks of The Thames, a jubilant Trotman celebrated his crew's victory.
He said: "We hadn't visualised scenarios where we got out and stayed out, we were prepared for the worst. We were able to keep moving away.
"I'm unbelievably proud, we had such a great squad vibe and dynamic, it's been really supportive."
When asked about that aggressive coxing ling, a cool Trotman was unfazed by any idea of controversy.
He said: "I wasn't worried about the warnings, he warns us in anticipation of the problem not when the problem has happened so we followed the warning, got back on the station and job done. Happy days."