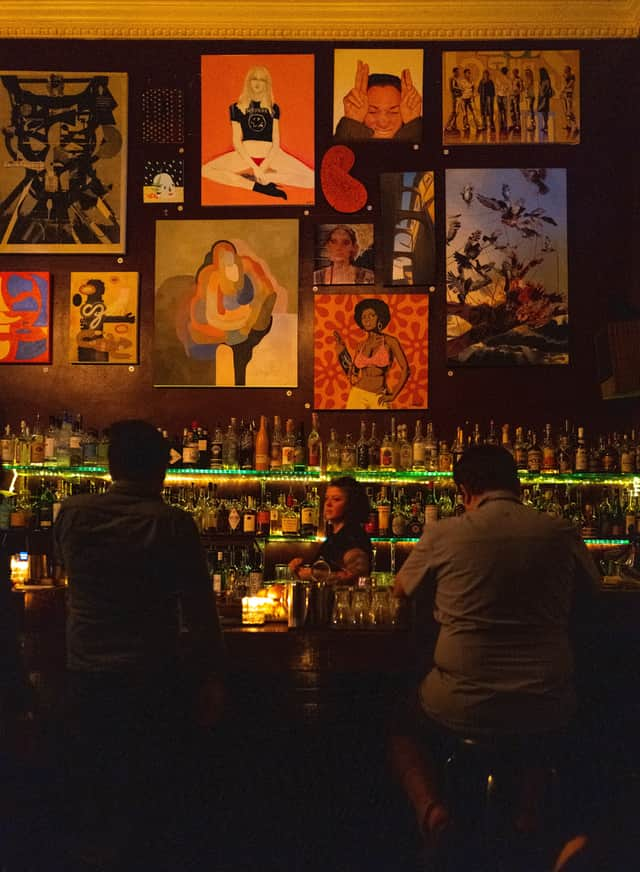 Areas such as Deptford, New Cross, Lewisham and Peckham have bred a clutch of brilliant musicians, all still mostly in their 20s.
Although many were classically trained at Trinity Laban Conservatoire of Music and Dance, their sound sways freely across genres including grime, reggae, soul, Afro pop and dub.
In feel, a night out in SE London has more in common with sound system culture than traditional jazz clubs which can be highbrow and a little exclusive.
Performers eschew stages, preferring to be on eye level with the audience and it's always standing room only in order to create a more dynamic energy and encourage dancing.
Some of the big names–including James Massiah, Joe Armon-Jones of Ezra Collective, Nubya Garcia, Poppy Ajudha, Shabaka Hutchens, King Krule and Moses Boyd–began performing as teenagers at a community night named Steeze at The Fox and Firkin.
Although today they're out on world tours and performing at music festivals such as Gilles Peterson's We Out Here, many still live in the area and still do shows at their old haunts when they're around.
Here's where to listen to the most exciting live music in SE London.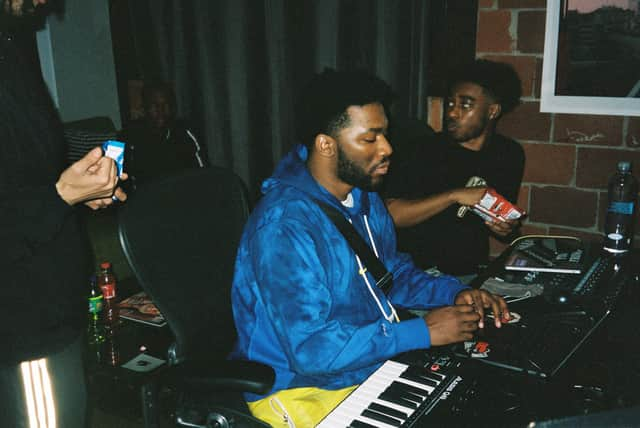 Matchstick Pie House, Deptford
An unassuming railway arch hidden down a dark alley in Deptford, this friendly little joint is home to one of London's best improv nights, Steam Down. This collective of musicians and weekly party was the brainchild of Ahnansé (aka Wayne Francis) who wanted it to be a space where local music makers could meet up and keep each other creating when they were back from tour. Come prepared to dance your heart out. Wednesday, 7.30-11PM. From £10. https://www.steamdown.co.uk/
The Royal Albert, Deptford
This grade II listed Victorian boozer was once a nightclub owned by singer Poppy Ajudja's father – she remembers the feeling of her bed thumping in time to the bass as a child. Today, it's Sunday evening Jazz Jam, run by a south London events company called Good Evening, is a local institution. Many of the big names cut their teeth here and it's a top place to scout the next big thing. Sunday, 9-11PM. Free. https://royalalbertpub.co.uk
The Fox and Firkin, Lewisham
A sprawling pub with a back garden largely covered by a giant teepee, The Fox hums with the sound of underground music up to four times a week. The decor is as varied as the music nights: think vintage chandeliers, murals by local artists and bookshelves filled with second hand titles guests are welcome to help themselves to. Their Admissions nights hosts up and coming names including students from nearby Trinity Laban. Steeze may not be running anymore, but it's still one of the best spot's in London to spot the talent of tomorrow. https://foxfirkin.com
Another railway arch hosting compelling live jazz from British musicians every Wednesday, Buster Mantis was the original venue for Steam Down. It has been run by the same Jamaican family for years and is so loved by the community, locals recently raised £5,000 for soundproofing amidst rumours it might need to close due to noise complaints. https://www.bustermantis.com