Universal basic income: Payments of £1,600 a month to be trialled in two places in England
Dozens of people could be paid £1,600 a month without any obligations under plans for the first trial of a Universal basic income in England - here's everything you need to know.
Watch more of our videos on Shots! 
and live on Freeview channel 276
Visit Shots! now
Thirty people in England could be paid £1,600 a month without any conditions under plans for the first trial of a Universal basic income in the country. The group would be paid the lump sum each month for two years and observed in order to understand its effects on their lives.
The pilot will cost around £1.15m including the payments over two years as well as the project's evaluation activities and community support groups. It is set to be trialled in two areas of England.
Will Stronge, director of research at the thinktank Autonomy which is backing the plan, said: "This is a substantial amount. Universal basic income usually covers people's basic needs but we want to see what effect this unconditional lump sum has on people's mental and physical health, whether they choose to work or not.
"Our society is going to require some form of basic income in the coming years, given the tumult of climate change, tech disruption and industrial transition that lies ahead. This is why building the evidence base and public engagement now is so important, so the ground is well prepared for national implementation."
What is Universal basic income?
Universal basic income (UBI) is a social welfare proposal in which all citizens of a given population regularly receive a guaranteed income in the form of an unconditional transfer payment, without a means test or need to work. If the level is sufficient to meet a person's basic needs (at or above the poverty line), it is sometimes called a "full basic income" - if it is less than that amount, it may be called a "partial basic income".
No country has introduced either, although there have been numerous pilot projects including in Wales. Views on UBI are mixed - advocates argue that it can provide a level of economic security to everyone, but others say it is expensive and support should be targeted instead.
In 2020, more than 170 MPs and peers urged the government to introduce a universal basic income to "give everyone the financial support they need to provide for themselves and their families" during the coronavirus pandemic.
Where will Universal basic income be trialled in England?
Two places in England have been selected for the micro pilot UBI scheme. These are:
Jarrow, in north-east England
East Finchley, in north London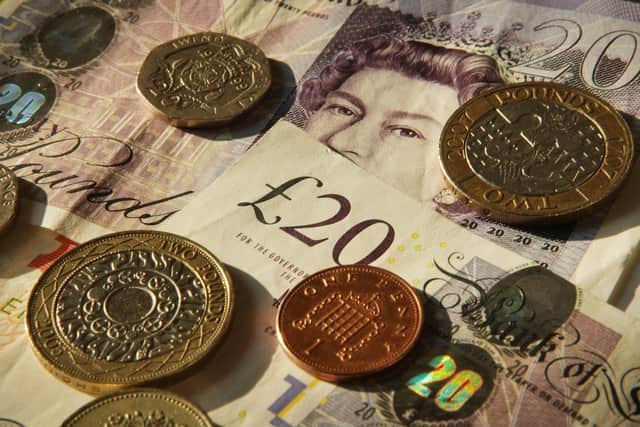 Anyone from these areas is able to put themselves forward to take part and can remain anonymous. Participants will be drawn randomly but the organisers plan for it to be a representative group and to be made up of 20 per cent of people with disabilities.
Where has Universal basic income been trialled so far?
Similar pilots are already under way in other countries. Last year, the Welsh Labour government announced a £20m experiment offering a universal basic income to young people leaving care. The plan would see 1,600 a month before tax given to 500 care leavers - a sum roughly in line with the living wage.
The scheme is ongoing, and the Welsh government said the results would be "thoroughly evaluated". Other countries the scheme has been trialled in include the US, Canada, Finland, Germany and Spain.