Teachers strikes latest: Unions demand concrete pay offer ahead of talks with education secretary today
Teachers union NEU is set to take part in strike action at the end of February - if talks with education secretary Gillian Keegan aren't productive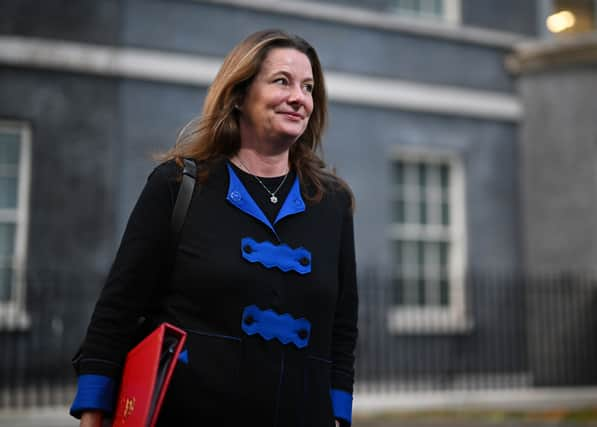 Leaders of teachers unions have demanded a concrete pay offer ahead of a meeting with education secretary Gillian Keegan today (February 15). The talks are an effort to prevent further strike action from taking place next month.
The education secretary has previously labelled the decision for teachers unions to strike as "deeply disappointing." This came ahead of the first strikes by the National Education Union at the start of February, which  affected more than 23,000 schools in England and Wales.
The next strike days are set to fall on days in February and March and these will be led by the national Education Union (NEU). The union's members will take part in regional strike action on February 28, March 1 and March 2.
A national strike across England and Wales will also take place on March 15 and 16. These strikes will go ahead if talks fail to produce an offer both sides agree on.
Paul Whiteman, general secretary of the National Association of Head Teachers (NAHT), said: "While it is positive that the secretary of state is talking to us, the government is fast running out of time to do the right thing and what we really need to see now is a concrete pay offer.
"Our members have waited long enough after enduring more than a decade of real terms pay-cuts which are fuelling a really worrying recruitment and retention crisis against a backdrop of a mounting workload, long hours and the legacy of the pandemic.
Patrick Roach, general secretary of the National Association of Schoolmasters/Union of Women Teachers (NASUWT) teaching union, said: "Whilst we welcome the opportunity to meet again with the government to discuss our ongoing pay dispute, we now need to hear specific proposals from the education secretary which will address our members' concerns.
"Ministers cannot continue to play for time. We need to see concrete proposals from the government which can form the basis for a negotiated settlement of this dispute."