Spring Budget 2023: what is in the iconic red box which chancellor Jeremy Hunt will hold up on Budget Day?
The red briefcase is an iconic part of the budget
Watch more of our videos on Shots! 
and live on Freeview channel 276
Visit Shots! now
The spring budget kicks off the new financial year and it is often one of the most highly anticipated days on the political calendar. The day is the launch of the chancellor's budget which he will present to parliament.
One of the most iconic images in UK politics is produced each budget day. The image in question is when the chancellor holds up a red briefcase to members of the press as it is taken to 11 Downing Street.
This briefcase was a staple of budget day for 150 years. It was commissioned for first use by William Gladstone in 1860.
It has been used by many chancellors in the years that followed, however, James Callaghan and Gordon Brown are two who used their own, bespoke briefcases. This original case was retired in 2010 and is now housed in the Cabinet War Rooms.
Since then, a replica has been used which was made using the same techniques that created the original. The colour red is thought to have been based on the influence of Prince Albert - red was the main colour on his family's coat of arms.
The importance of the despatch box- which the briefcases are also known by- date back to the days of Queen Elizabeth I. Although the red box is used on budget day, the boxes are common amongst ministers.
They are used for the transportation of important documents and ministers notes. With the Spring Budget box, this is no exception.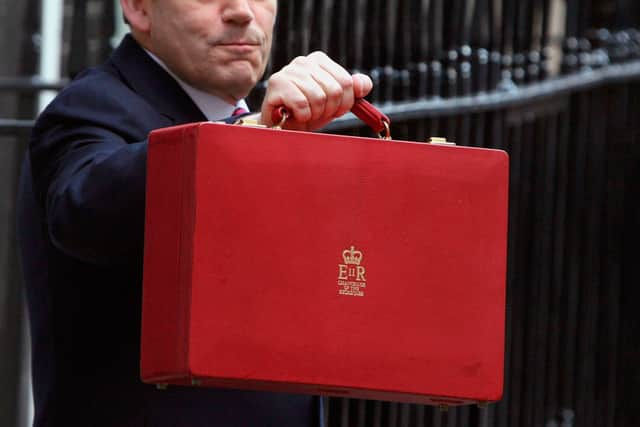 Manufactured by Barrow Hepburn & Gayle, The despatch box was once described by former prime minister David Cameron described the despatch box as: "a product of beautiful craftsmanship but also as being robust, sturdy, durable, reliable - the epitome of Britain's democracy."