Minimum marriage age raised to 18 in England and Wales to protect vulnerable children
A new law which raises the minimum marriage age to 18 has been introduced in England and Wales.
Watch more of our videos on Shots!
and live on Freeview channel 276
Visit Shots! now
The minimum age to get married in England and Wales has been raised to 18 to protect vulnerable children. The Marriage and Civil Partnership (Minimum Age) Act 2022, which gained Royal Assent in April last year, came into force on February 27.
The new law means that 16 and 17 year olds will no longer be allowed to marry or enter a civil partnership, even if they have parental consent. It is also now illegal and a criminal offence to exploit vulnerable children by arranging for them to marry, under any circumstances whether or not force is used.
The government said the change will crack down on forced marriages which can cause lasting damage on a child and forms part of the government's commitment to tackle violence against women and girls. Those found guilty of arranging child marriages face sentences of up to seven years in prison.
The age of 18 is widely recognised as the age at which one becomes an adult and gains full citizenship rights. Deputy Prime Minister, Lord Chancellor and Secretary of State for Justice, Dominic Raab MP, said: "This law will better protect vulnerable young people, by cracking down on forced marriage in our society.
"Those who act to manipulate children into marrying under-age will now rightly face the full force of the law."
The change was introduced through a Private Member's Bill brought to Parliament by Pauline Latham OBE MP and was supported by campaign organisations within the Girls Not Brides Coalition, which work to end child marriage and 'honour'-based abuse.
Pauline Latham MP said: "This is a landmark day for the campaigners who have worked relentlessly for over 5 years to ban child marriage in this country. Child marriage destroys lives and through this legislation we will protect millions of boys and girls over the coming years from this scourge."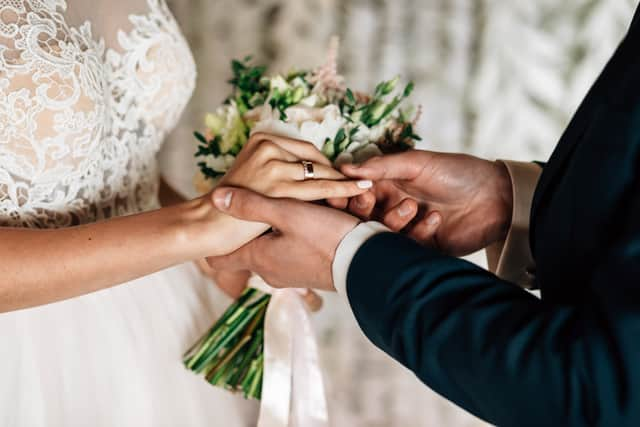 The new law does not apply in Scotland and Northern Ireland, where the minimum age for marriage will remain at 16. In Northern Ireland, parental consent is required for those who wish to marry under the age of 18 but not in Scotland.