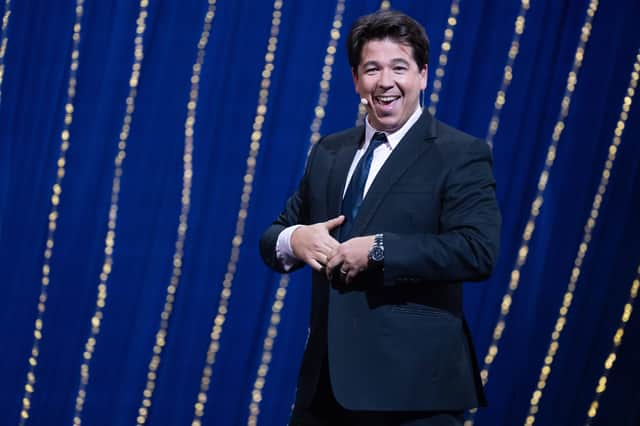 Micheal McIntyre's Big Show is back on BBC One after a three-year hiatus due to the Covid pandemic. The return of the much-loved comedy show comes at a time when the nation needs a good belly laugh, as well as an escape from the doom and gloom of daily headlines.
The show features celebrity guests, musical performances, comedy sketches from McIntyre and guest comics. Regular features include 'Unexpected Star of the Show' and 'Send To All'.
'Unexpected Star of the Show' sees members of the public surprised live on stage where they get the opportunity to show off their performing talent. Meanwhile, 'Send to All' involves McIntyre sending a text message to all of the celebrity guest sitting in the box's contacts - he then reads out some of the replies.
Michael McIntyre's Big Show guest line up
The first episode of Michael McIntyre's Big Show will see Joel Corry and Tom Grennan perform their smash hit Lionheart. TV legend Rylan Clark bravely hands over his phone in Send to All and an unsuspecting Antiques Roadshow fan gets the biggest surprise of their life.
Have a hankie at the ready for the big finish, with a heart-warming performance from the Unexpected Star of the Show.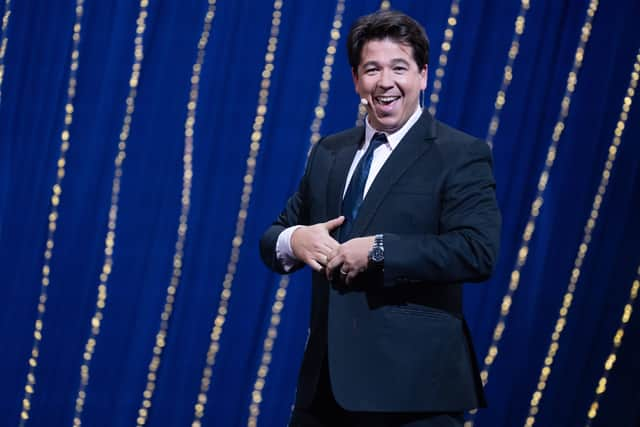 How to watch Michael McIntyre's Big Show