London Zoo on the hunt for UK's biggest arachnophobes for its Friendly Spider programme - how to apply
London Zoo are on the hunt for 30 of the nation's biggest arachnophobes for a special event to mark the 30th anniversary of its Friendly Spider Programme
Watch more of our videos on Shots! 
and live on Freeview channel 276
Visit Shots! now
London Zoo has announced it's on the hunt for the UK's biggest arachnophobes for a special event to celebrate the 30th anniversary of its Friendly Spider Programme. The nation's most terrified arachnophobes will face their fears head on as they are met with the eight-legged creatures as part of the programme.
The fear-busting scheme helps give guidance and coaching to those who struggle to cope with facing spiders alone. It also aims to turn participants into spider lovers and has helped more than 5,000 arachnophobes who have travelled from across the globe to face their fears.
Friendly spider programme course leader Dave Clarke states on the London Zoo website: "For three decades we've made it our mission to squash myths about our eight-legged friends and help people overcome their fear of spiders - as part of ZSL's work protecting species in the UK and across the world.Arachnophobia can be a very intense and debilitating fear.
"Previous participants on the programme have been unable to hear the word 'spider' without feeling ill, some can't look at the green leafy tops of tomatoes because they are reminded of spiders, while others have gone as far as to sell their house after seeing a spider - one even confided they'd dropped their baby after seeing a spider close by. However extreme, we've helped them all."
London Zoo states the programme has a 99% success rate and now, the organisation is going on the hunt for 30 of the nation's most terrified arachnophobes to learn all about them from experts and take part in a hypnotherapy session. The programme will see the group experience the Zoo's Tiny Giants exhibit, which is home to the UK's first walk-through spider exhibit 'In with the Spiders'.
By the end of the visit, the team of spider experts aim to have the arachnophobes confident enough to catch native house spiders with a cup and card.  Spider specialist Dave adds: "Not only does this programme help people face their fears, it also protects spiders, fosters respect for nature and raises funds for ZSL's important work protecting threatened invertebrates in the UK and around the world."
How to apply for London Zoo's Friendly Spider Programme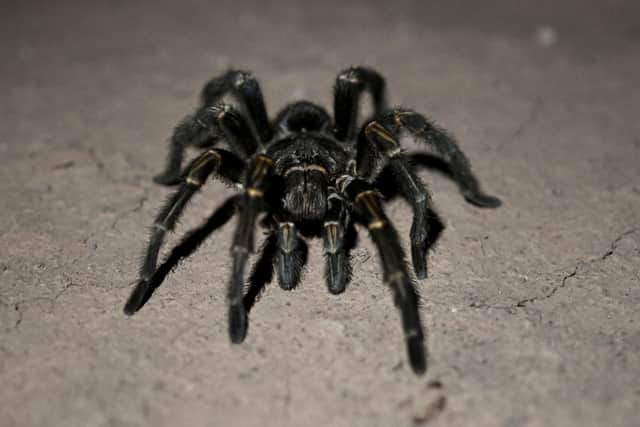 The Friendly Spider Programme's 30th celebration will take place on May 27, 2023 at London Zoo. Those who consider themselves one of the UK's biggest arachnophobes can apply to the programme on the London Zoo website.  Applications close at midnight on April 3, 2023.