King Charles coronation: everything you need to know - how to watch, where it's taking place, who is attending
The coronation of King Charles is set to be a historic once-in-a-lifetime event - here's everything we know about the special weekend.
Watch more of our videos on Shots! 
and live on Freeview channel 276
Visit Shots! now
King Charles became monarch after the death of his mother, Queen Elizabeth II in September last year. Now, eight months later, his official coronation is finally here. King Charles and Queen Consort Camilla are set to be crowned in the first UK coronation since the late Queen Elizabeth ascended to the throne in 1953.
Coronations emerged from a European tradition of increasing church involvement in the state, as well as the need to bring stability to often volatile societies in which several individuals had a claim to the throne. UK coronation ceremony's date back to the year 1066, when Harold II was crowned.
Here is everything we know about the coronation of King Charles III including, when it takes place, what time it starts, how to watch and more.
When and where is the coronation of King Charles III?
The coronation of King Charles III, will take place on Saturday, May 6. The event will be followed by a coronation concert on Sunday, May 7 and a bank holiday on Monday, May 8.
The coronation ceremony will take place at Westminster Abbey.
What time will King Charles' coronation start?
The coronation ceremony will begin at 11am and last just over an hour. Following the ceremony, Charles and Camilla will depart Westminster Abbey at around 1pm.
The King and Queen are expected to arrive back at Buckingham Palace around 1.30pm. A full breakdown of timings was released by the government, including when a balcony appearance would be to watch the flypast.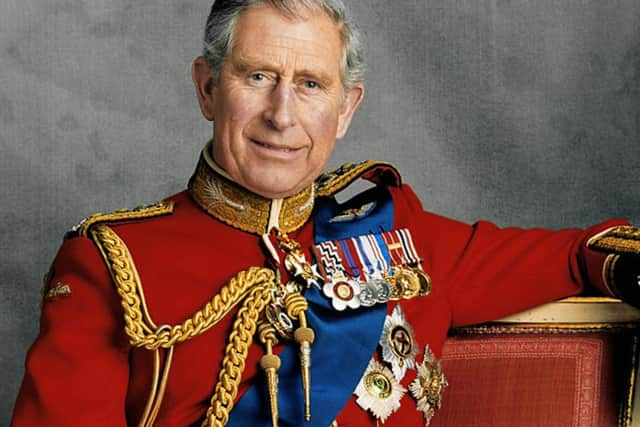 What will happen during King Charles' coronation?
The coronation ceremony consists of six phases -
the recognition
the oath
the anointing
the investiture
the enthronement
the homage
Charles will be anointed with holy oil and will be given the orb, ring and sceptre before being crowned and blessed.
Charles will take an oath to "maintain and preserve inviolably the settlement of the Church of England, and the doctrine worship, discipline, and government thereof, as the law established in England".
How to watch King Charles' coronation
The coronation will also be publicly broadcast at more than 50 big screen sites across the UK
Where will the coronation take place?
The coronation will take place inside Westminster Abbey. The Abbey has hosted every coronation of a British monarch since 1066.
William The Conqueror was the first monarch crowned inside Westminster Abbey, with King Charles set to be the 40th. Westminster Abbey is also the burial site for at least 18 British monarchs and held a number of royal weddings.
Who is attending the coronation of King Charles III?
The coronation of King Charles III is set to feature more than 2,000 guests, with a number of people confirmed to be attending. There are also several surprising omissions from the guest list.
Buckingham Palace has confirmed Prince Harry will attend the coronation of King Charles III. However, Prince Harry's wife, Meghan Markle, will remain in California with the couple's two children, Prince Archie and Princess Lilibet.
As well as Prince Harry, members of the royal family, including extended cousins and grandchildren are expected to attend the coronation ceremony. The youngest members of the royal family - Prince George, Princess Charlotte and Prince Louis are also expected to attend.
A number of UK MP's and peers are also expected to attend. Other world leaders will make the journey to London, including those from Ireland, France, Spain, Belgium, Japan, Hungary and Monaco. US President Joe Biden has confirmed that he would not be attending the Coronation and the US would instead be represented by his wife Jill Biden, the first lady.
Comedy duo Ant and Dec will be in attendance as part of their role in the Prince's Trust charity. Other Coronation guests linked to the Prince's Trust include singers Lionel Richie and Kelly Jones.
What route will King Charles take to and from the coronation ceremony?
On coronation day, King Charles and Queen Camilla will travel in special carriages from Buckingham Palace, along the Mall to Trafalgar Square, along Whitehall to Parliament Square and then to Westminster Abbey. Charles will then be crowned King inside Westminster Abbey.
King Charles coronation concert: When is it, who is performing and how to watch
The coronation concert will take place on Sunday, May 7, from Windsor Castle. The Coronation Concert will be shown on BBC One and BBC iPlayer and via radio on BBC Radio 2 and BBC Sounds.
A centrepiece of the Coronation Concert, 'Lighting up the Nation', will see the country join together in celebration as iconic locations across the United Kingdom are lit up using projections, lasers, potential drone displays and illuminations. Actor Hugh Bonneville has been confirmed as the host of the concert, with a number of stars set to perform, including Katy Perry and Lionel Rithcie.
Stars confirmed to perform at the coronation concert include:
Take That 
Katy Perry 
Lionel Ritchie 
Andrea Bocelli
Sir Bryn Terfel
Freya Ridings
Alexis Ffrench
Coronation community choir 
Royal Ballet
Royal Opera
Royal Shakespeare Company
Royal College of Music 
Royal College of Art
Ncuti Gatwa
Mei Mac
Tom Cruise
When is King Charles' coronation bank holiday? 
The UK will benefit from an extra bank holiday to mark the coronation. It will take place two days after King Charles is crowned, on Monday May 8.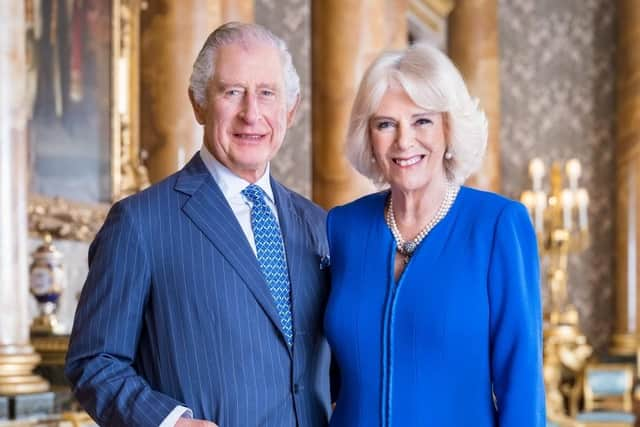 Royal Mint coronation coins 
To celebrate the coronation of King Charles III, the Royal Mint has released a range of special and limited edition coins. The coins feature the first official crowned coinage portrait of King Charles.
The collection includes a 50p and £5 coin as well as a 1kg solid gold proof coin on sale for a whopping £77,565. You can see the whole King Charles coronation collection on the Royal Mint website.