Japanese Knotweed: New research into tackling invasive weed as annual damage calculated at £165 million
Japanese Knotweed can cause significant damage to homes and property - and now the ways into how the weed is treated have been researched
Watch more of our videos on Shots! 
and live on Freeview channel 276
Visit Shots! now
New research into the long-term environmental impact of the methods used to control Japanese knotweed has been published. The invasive species can cause widespread damage to buildings and gardens.
Weed removal specialists Complete Weed Control has part funded research at Swansea University. It comes as the calculated cost of damage caused by knotweed is estimated to be £165 million.
In efforts to tackle the problem, various techniques have been developed. However, with sustainability becoming increasingly important, understanding the effect of these management methods is vital.
A new study, led by biosciences lecturer Dr Sophie Hocking and looking at the entire life cycle and long-term impacts of different management approaches, has just been published in online journal Scientific Reports.
Dr Hocking said: "In light of the current climate emergency and biodiversity crisis, invasive species management and sustainability have never been so important.
"Both of these are intrinsically linked – we know that invasive species can cause substantial negative ecological, social and economic impacts, and the way we manage these species should mitigate against this in a sustainable way to ensure we are not doing more harm than good.
"Although there has been more research into how we can best manage the plant, little is known about how sustainable these approaches are."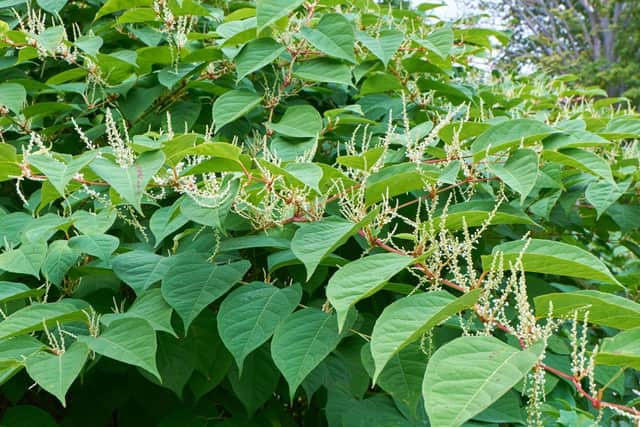 Ian Graham, managing director of Complete Weed Control, stressed the significance of using science to inform best practice adding: "Industry is responsible not only for delivering high-quality outcomes but also for doing so in a manner that takes environmental and social factors into account. This new study will help inform us, ensuring our methods remain the most sustainable."
"I am proud to say that our organisation is widely recognised for delivering the highest level of service to our customers across the UK and Ireland, with a strong commitment to continuous improvement and meeting environmental requirements.
"This latest partnership with Swansea University and Advanced Invasives aligns with our commitment to investment in research and technology and our dedication to excellence and sustainability within the industry."