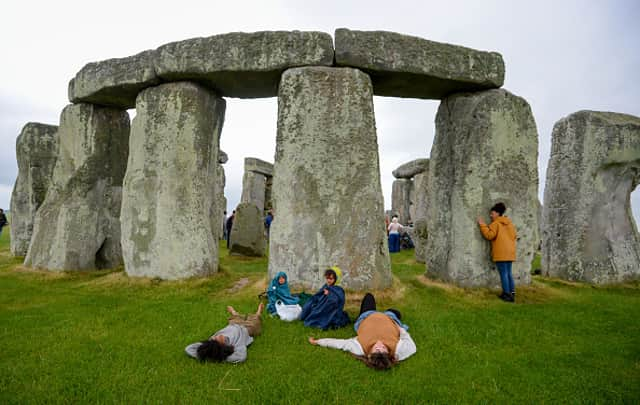 Titled as the 'Nebra Sky Disc', the memento is believed to be 3,600 years old dating back to the Bronze Age.
It will be added to the London museum as part of the Stonehenge exhibition in 2022.
The bronze disc was discovered in Germany in 1999 and is considered to be one of the most significant archaeological finds of the 20th century.

Most Popular
The Nebra disc measures at around 12-inches in diameter and has a blue-green patina adorned with golden symbols that represent the sun, the moon and the stars.
It is one of many objects and artefacts that will make up 'The World of Stonehenge' exhibition that will run from February 17 to July 17.
The event aims to shine more light on the 4,500-year-old heritage site that is surrounded by such mystery.
Including a 3,000-year-old Bronze Age golden pendant of the sun that was unearthed in Shropshire in 2018.