The fifth series Love Island winner, 25, from Newcastle, was first linked to the Arsenal star, 31, from Glasgow, after they were spotted on a date at Winter Wonderland in December.
After winning the ITV2 dating show, her relationship with Greg O' Shea seemed to quickly fizzle out within just five short weeks. However, Amber later revealed that they actually decided to separate whilst still in the villa, before they were crowned winners.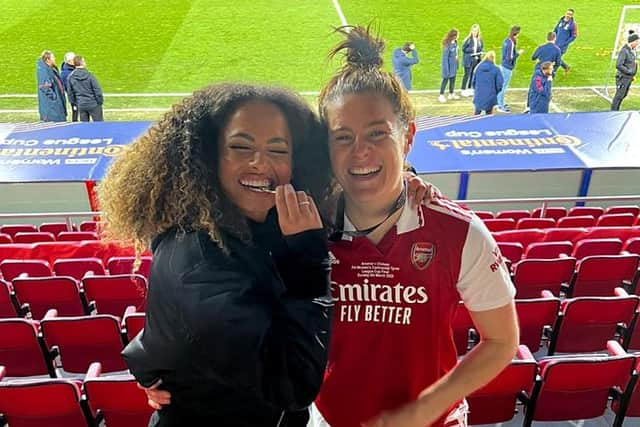 She has thrown herself into work since finding fame on Love Island with an appearance on Channel 4's Celebrity SAS: Who Dares Wins and penned a debut romance novel, Until I Met You.
Amber has been continuously rumoured to be dating a number of people, including her ex-boyfriend Rory Colhoun, and AC Milan and England footballer Fikayo Tomori.
She admitted to The Sun, that she had a fling with Manchester City star Jack Grealish, but was allegedly left heartbroken as it was revealed that he was also dating TV's Emily Attack at the same time.
Following on from this drama, the reality TV star took to Twitter, writing: "Switching teams was the best decision I made in my life," before adding: "Watching men makes me feel ill. I couldn't put myself through it again."
Amber later addressed the tweets on a showbiz Access All Areas show on FUBAR Radio, and confirmed that, although an accident, it was how her bisexuality was revealed.
She has since been open about her sexuality with public displays of affection for her new girlfriend Jen Beattie.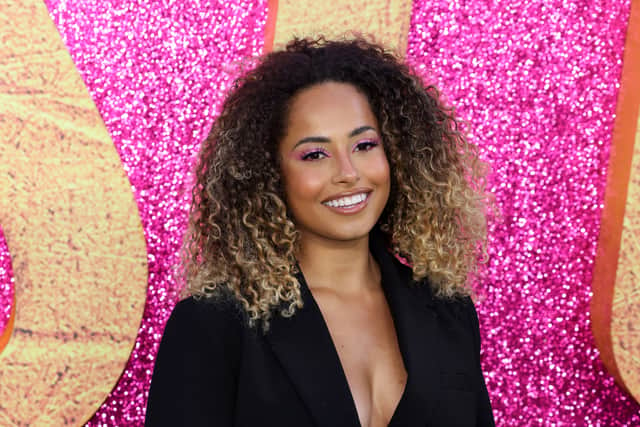 Who is Amber Gill's new girlfriend Jen Beattie?
Jen Beattie, 31, from Glasgow, is a Scottish professional footballer, who currently plays as a defender for Arsenal and the Scotland national team.
She is the daughter of former Scotland and British Lions rugby player, John Beattie, and is the sister of former Scottish rugby union international Johnnie Beattie.
In October 2020, Jen was diagnosed with breast cancer and had surgery to remove the lump, before it had the chance to spread. She also opted to undertake radiotherapy instead of the more aggressive chemotherapy, and despite the treatment, she continued to play for Arsenal and Scotland.
She went on to win the Helen Rollason Award for 2021, in recognition of her work since the cancer diagnosis. This year, she was appointed as a Member of the Order of the British Empire (MBE), in the 2023 New Year Honours for services to association football and charity.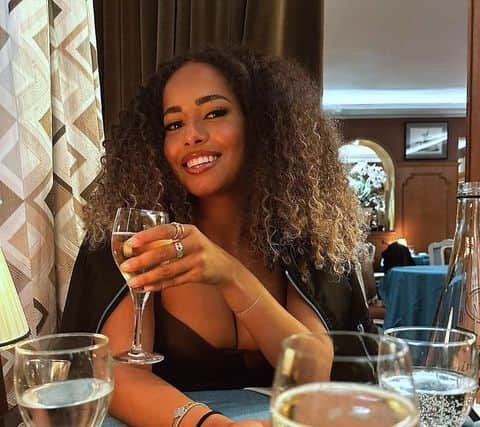 Have Amber and Jen confirmed their relationship?
Amber took to Instagram to share a February photo dump which included a beaming snap showing her with a glass of champagne, whilst holding the hand of Jen across the table.
The Arsenal star was tagged in the photo, and this was confirmation to her 2.6 million followers that their relationship is official.
Jen took to her TikTok account to confirm the relationship, with a clip of Amber standing on a chair rummaging through some kitchen cupboards. The caption read: "When your better half has other ideas for your day off."
The newly 'official' couple also featured in one of Amber's recent TikToks where they are dancing along to Boom Boom Pow (Remix) Feat. Kehmmora Diamond.