The 'Crybaby' singer, 41, from London, was previously handed a £1,000 fine in September 2022, when her Skoda was spotted driving at 52mph in a 40mph limit zone in Enfield.
After the second offence in December, Paloma appeared in court, where court papers revealed that she was caught out by a speed camera on the 20mph A104 Lea Bridge Road, in Clapton on 5 May 2022.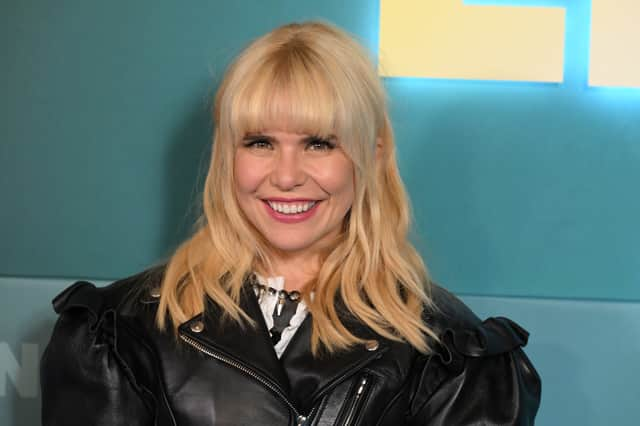 At Bromley Magistrates court, details surrounding the offence were also revealed, including a police officer's statement, which read: "At 4.16pm a motor vehicle activated a safety camera, the speed recorded was 24 mph on a 20 mph road."
Paloma confirmed that she was behind the wheel driving the Skoda on this occasion.
On 16 December 2022, the magistrates fined the singer £222, she was also ordered to pay a £34 court fee and £100 in costs. As well as this, she was also given three penalty points on her driving licence.
She was a brand ambassador for Skoda in 2018 and appeared in adverts for the car company, which also featured her cover of 1960s song, "Make Your Own Kind of Music" by Mama Cass.
The singer, who resides in a £2 million east London home, admitted responsibility for both speeding offences.
As well as her music career and brand deals, Paloma has appeared as a judge on the fifth series of The Voice UK and reprised her role for the fourth series of The Voice Kids.
The year had definitely been turbulent for the star who confirmed in November that she had split from her husband, Leyman Lahcine, after nine years and two children together.
As a celebrity in the public eye, she was prosecuted twice through the Single Justice Procedure, which allows for the court to convict a defendant with the privacy of a closed court hearing.
Paloma took to her Instagram account towards the end of December 2022, to thank her fans for their support. She captioned the montage video, writing: "Thank you all for supporting me during what was one of the most difficult years of my adult life !"
She added: "No matter what was going on you guys were there at the shows and watching the acting and listening to me do constant TMI on all platforms!"
Fans flooded the comments with their messages of support for the singer, with one fan commenting: "My thoughts are with you. You have shown such grace through a difficult time. I wish you all the best for your future."
Whilst another wrote: "You have shown us that you go soldiering on, no matter what. Thank you again for your music, smile, charity work and love."
And a third said:"I'm so proud of you this year, overall just being you but being able to carry on when the going got tough!"