London is bracing itself for temperatures of up to 40C, as Britain prepares for one of the hottest summers in recorded history.
On the morning of Friday, 15 July, the initial amber alert warning for extreme heat was then raised to a red warning - the most severe warning an area can receive.
According to the Met Office, the highest temperature in London will be 38C on Tuesday, 19 July 2022.
With temperatures hitting almost 40C, which would comfortably break some records, are schools going to remain open?
Pupils are on the cusp of a summer holiday, which sees them enjoy six weeks of school, in the biggest break in the school calendar, but there is a chance they may finish a few days earlier.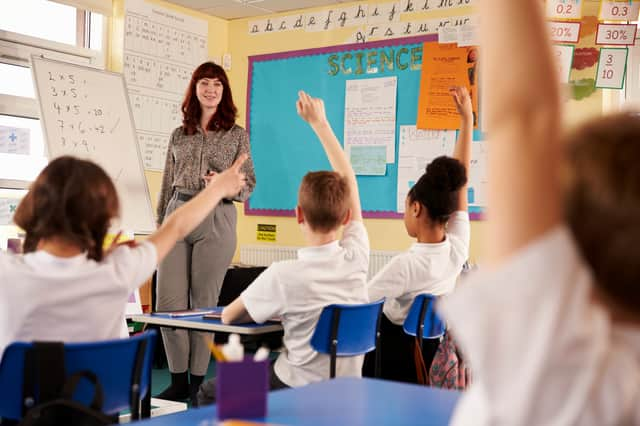 When will the heatwave end?
From Monday, a red heat warning for weather has been issued, which will be active until Tuesday night at 11:59pm, meaning it will be in place for almost 48 hours.
What can we expect from a red warning for extreme heat?
A red weather warning, According to the Met Office means 'An exceptional hot spell on Monday and Tuesday leading to widespread impacts on people and infrastructure. '
Here's what we can expect too:
Population-wide adverse health effects experienced, not limited to those most vulnerable to extreme heat, leading to serious illness or danger to life. Government advice is that 999 services should be used in emergencies only; seek advice from 111 if you need non-emergency health advice.
Substantial changes in working practices and daily routines will be required
High risk of failure of heat-sensitive systems and equipment, potentially leading to localised loss of power and other essential services, such as water or mobile phone services
Significantly more people visiting coastal areas, lakes and rivers, leading to an increased risk of water safety incidents
Delays on roads and road closures, along with delays and cancellations to rail and air travel, with significant welfare issues for those who experience even moderate delays
Will schools in London close due to the heatwave?
Sydney Russell School in Dagenham has also changed opening times so students aren't in school when the temperature peaks.
Currently, it is unclear if any schools will be affected due to the scorching heat that London is expected to have.
A spokesperson from Achieving for Children, which was founded in theRoyal Borough of Kingston upon Thames and the London Borough of Richmond upon Thames to provide social services for children said: 'We do not advise schools as it is a school decision if they choose to do that.
'We have advised following PHE and Gov guidance on sensible adjustments and tips on keeping cool. Including keeping children and young people hydrated and under shade etc.'
A spokesperson from the Royal Borough of Kensington and Chelsea said: "Schools will be following their own risk assessments throughout the hot weather. Currently, no schools in RBKC have closed or have plans to close."
LondonWorld has reached out to other boroughs in London, and will update this piece with their comments if and when we receive them.