What happened to boy thrown from Tate Modern balcony - and who is Jonty Bravery?
The boy suffered life changing injuries when he fell 100ft from the Tate Modern art gallery in Central London.
Watch more of our videos on Shots!
and live on Freeview channel 276
Visit Shots! now
A French boy who was thrown from the Tate Modern balcony back in 2019 has been able to celebrate his birthday with other children for the first time since the incident.
The incident left the boy, who was six at the time, with life changing injuries but an update from his parents has revealed that he was able to invite a classmate and a boy from his former neighbourhood to celebrate his birthday with him.
His family has also confirmed that the young boy is also defying the odds with his recovery, saying that he is "contradicting doctors' predictions".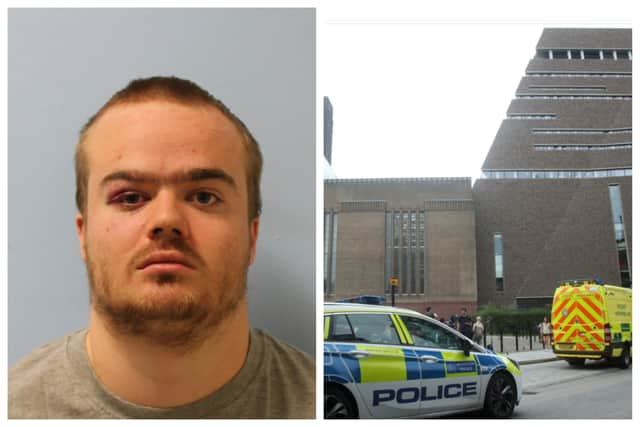 What happened at the Tate Modern in 2019?
In 2019, a then 17–year-old, Jonty Bravery, pushed a young boy off of a viewing platform at the Tate Modern in London.
This caused the boy to fall around 100ft (30 metres) and sustain life changing injuries.
What injuries were sustained?
As mentioned, the injuries sustained were life changing, and during the sentencing of Bravery, who pushed the youngster, the court heard he would need around the clock care until at least 2022.
He suffered fractures to his spine, and a bleed on the brain as well as broken legs and arms
In the update shared by his family, they confirmed he is still recovering, but is defying the odds stacked against him.
The update also mentioned that he is able to put his own splits on, and can now play in the park just three years on from the harrowing incident.
What else was in the update?
The family released a statement on a fundraising page for the boy, which currently stands at almost £300,000.
Speaking about his birthday, his family said: "They had a great afternoon together, despite their differences in mobility!
"It was exhausting for us, but it was a step closer to a classic life, and it's worth it."
Aside from his birthday, a general update was also shared, concerning his overall recovery. The statement read: "He has made enough progress in his right ankle for his doctor to decide to remove the splint from the right foot.
"Our son, therefore, only has two splints left, on the left foot and on the left hand. Little by little, his armour is disappearing!"
"Our son is starting to move his left ankle. Once again, we are happy to see him succeed in making a new movement, still light of course, but clearly visible for two weeks."
The full update, as well as the chance to donate can be found on the GoFundMe page.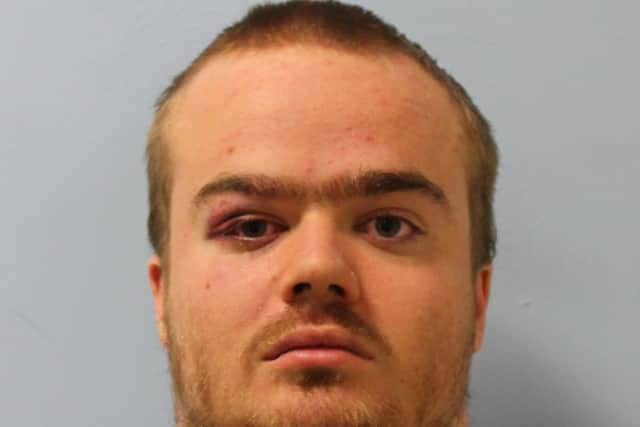 Who is Jonty Bravery?
Jonty Bravery is a 20-year-old who pushed a young boy from a 10th floor viewing platform in 2019.
He was convicted of attempted murder, and was not considered a risk to others at the time of the incident.
Despite the ruling of his risk status, he previously assaulted a police officer and a restaurant worker whilst also hitting support staff with a brick, a report has found.
He was 17 at the time of the incident, which occurred on August 4, 2019.
On the day when he committed the crime, he told supervisors he was going to visit a local shopping centre but instead travelled to the Tate Modern in Central London.
Bravery's violent behaviour was believed to have reduced at the time of the attack.
Bravery spent periods of time being moved from psychiatric intensive care units, specialist residential schools and hotels from the age of 15 due to his behaviour becoming more troubling.
In 2020, he received a life sentence with a minimum 15 years for the attack.