Around 100 firefighters have battled a blaze which destroyed a car workshop in Walthamstow.
It took 15 fire engines to tackle the fire at the workshop on Palmerston Road, in Waltham Forest.
Flames spread to a house converted to flats next door, damaging the property and the roof.
Shocking footage showed the blaze engulfing the neighbouring buildings.
Richard Tap, from the London Fire Brigade (LFB), said: "The whole of the workshop was alight as well as equipment and car parts within the single storey building.
"The blaze had spread to a house converted into flats next door and firefighters worked hard to bring the fire under control and prevent further fire spread."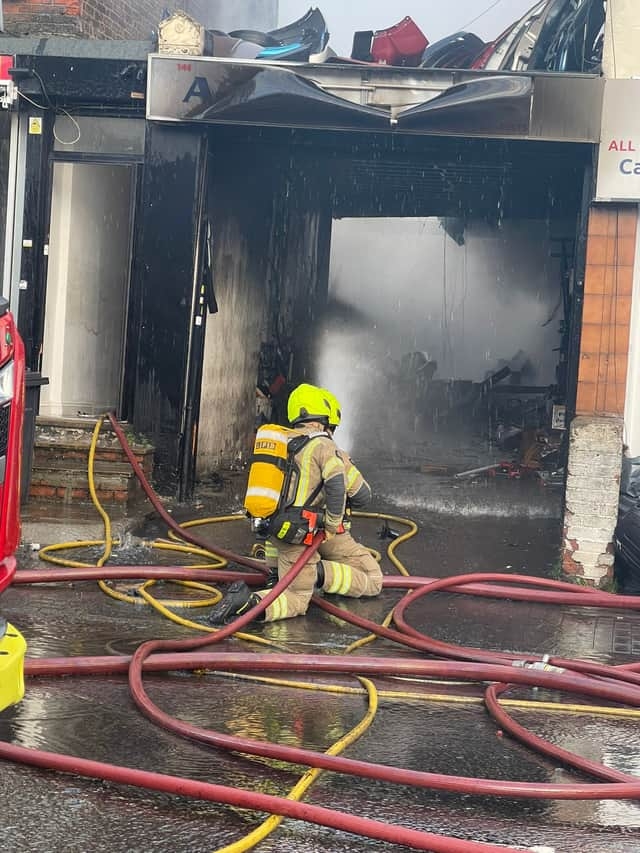 And the borough commander added: "As the wind was quite strong it fanned the smoke so residents were advised to keep their doors and windows closed.
"The heavy smoke also prompted a high number of calls to our control officers.
"Palmerston Road and a number of surrounding roads were shut so we advised motorists to avoid the area where possible."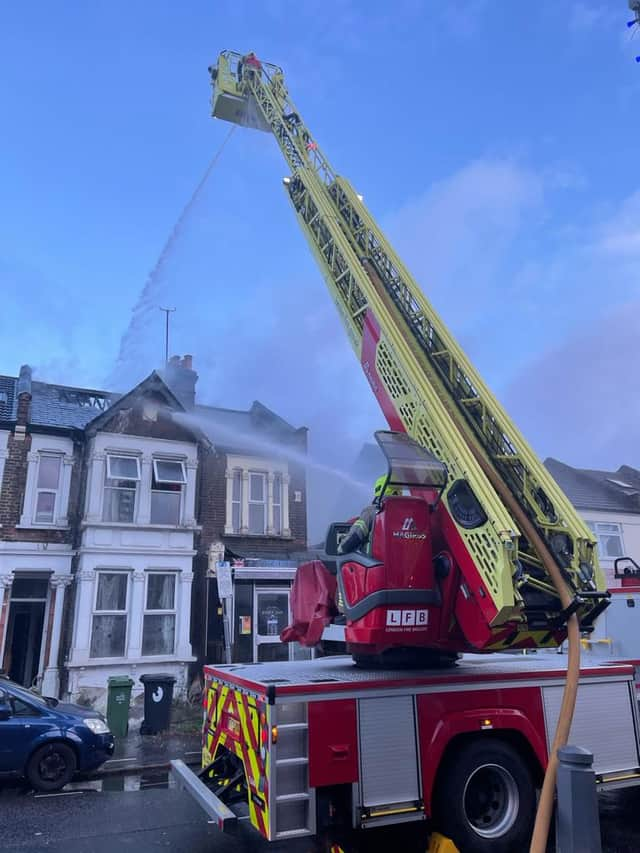 The fire service received 34 calls due to the spread of the heavy smoke, but there were no reports of any injuries.
Firefighters were called at 2pm on Sunday, December 5, and crews from Walthamstow, Leyton, Tottenham, Chingford, Woodford, Stoke Newington and others were dispatched.
The fire was under control by 3.50pm.
It was believed to have been caused accidentally and to have involved welding.