Ukrainian refugees fleeing the Russian invasion have been charged for appointments at outsourced UK visa centres abroad - despite the Home Office insisting the service is free.
A Londoner fleeing the warzone in Ukraine to bring his elderly relative to safety in Britain has spoken out after he had to pay £24 for a "premium" visa appointment, with other people reporting being asked to shell out hundreds of pounds for priority places.
But Mr Cojoc has described his treatment by TLSContact, the private company contracted by the Home Office to run their visa application centres in Europe as "a disaster".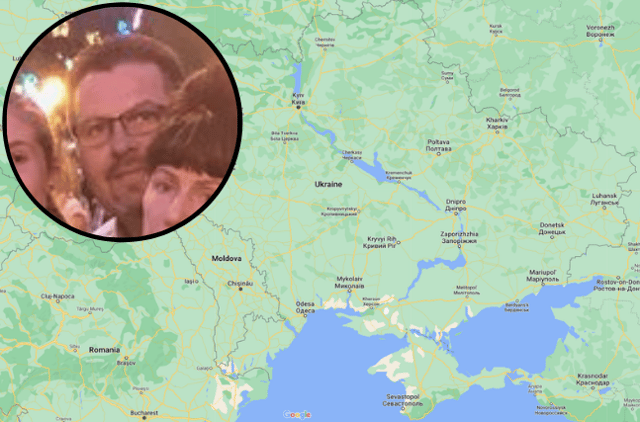 After only being able to find options for appointments costing hundreds of pounds, he paid £24 for an assisted appointment - despite the Home Office insisting to LondonWorld that the service is free.
While another source told LondonWorld they also paid for an appointment as "it seemed the only way".
It comes just weeks after revelations that home secretary Priti Patel ignored warnings that the company had the "sole focus" of making a profit, as reported by openDemocracy.
While an immigration charity expert warned there were "long standing" issues with visa centres being privatised and said there was effectively a "two-tier system" in place.
A Home Office spokesperson said refugees no longer had to attend appointments in person, that visa centre capacity had been further expanded, and Mr Cojoc would be refunded.
"Applying for the Ukraine Family Scheme visa is free for all applicants and there are no additional charges for Ukrainians at all," they said.
However, more than a week after LondonWorld first approached the Home Office, Mr Cojoc confirmed that no one had been in touch to refund the £24 he spent ensuring his mother-in-law could secure a UK visa.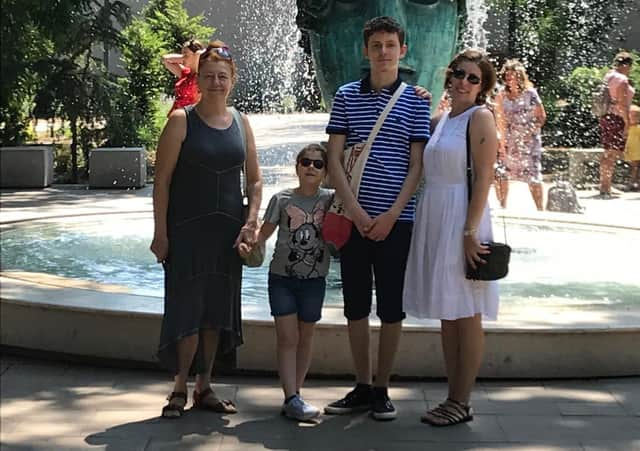 The 50-year-old construction site manager arrived in Ukraine on February 15, after travelling overland through Europe with his wife Natalia, who is from Ukraine.
The couple, who are both British citizens, left their three children to bring Mrs Cojoc's mother, Tetiana, to join them in London, after the invasion sparked war in her home country.
But after applying via the family scheme on March 8, the family were distressed to find the earliest appointment at a visa centre - then a requirement - was on March 12, in Moldova.
"[I felt] this is a joke," Mr Cojoc said. "I've been in Ukraine for two weeks - the treatment is a disaster."
He said: "First when I did the application there weren't any appointments. They were asking me to pay £220 for a non-settled person visa or £550 for a settled person visa."
After trying again, he was able to find a 'flexi-appointment' for £24, which he paid, and was then able to book a slot on March 12.
"The costs were the same in all countries through TLSContact," Mr Cojoc said.
"I tried it in Chisinau, Moldova, with expensive ones and they were available the next day.
"The free appointments without any upgrade, there weren't anything available."
He added: "Free application indeed but to obtain an appointment you had to pay.
"Until I paid the fee I didn't have any appointment."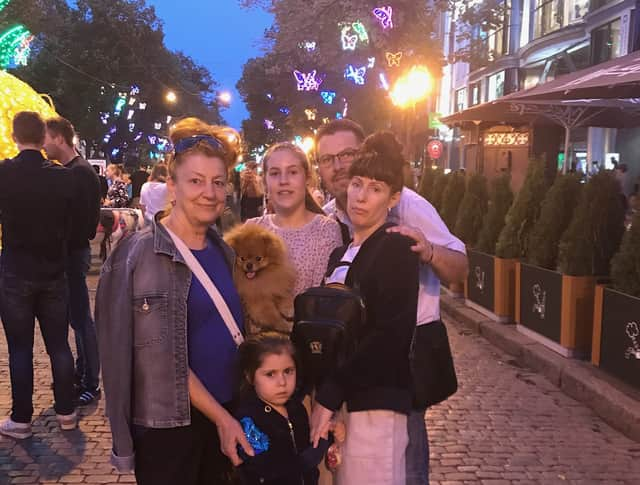 While Euan MacDonald, a journalist working for the New Voice of Ukraine and the BBC, told LondonWorld he had faced similar difficulties.
"At one point, it seemed that I was only able to proceed with booking an appointment with TLSContact if I selected a paid service," Mr MacDonald said.
"I think this may have been a technical issue rather than an attempt to force people to pay for what was a free service."
But he said the organisation of the scheme was "chaotic… tedious, overly complex and discriminatory [as all documents had to be in English]", adding: "The impression I got was that both the applicants and the staff were together fighting the bureaucracy."
Mr MacDonald, who has since been able to bring his relatives to the UK, explained: "I paid for a service at one point, as it seemed that was the only way to obtain an appointment.
"I now believe this was a technical issue, and not an attempt to squeeze money out of refugees.
"However, going through the bureaucratic process for around a week meant an indirect cost to us in living and accommodation expenses in Warsaw.
"Relatives were able to help us with those, but other refugees won't have been so lucky."
He added: "I am relieved to have got my family to safety, but ashamed of the way they have been treated by the UK.
While Nick Beales from the Refugee and Migrant Forum Of Essex and London (RAMFEL) said: "This problem of private companies the Home Office contracts out visa centres to is long standing and ongoing.
"There are all sorts of add-ons these companies have included whereby you can pay for so-called premium appointments or express appointments at considerable extra cost.
"During the pandemic there were huge problems with there not being anywhere near as many free appointments, as there were charged-for appointments.
"Finding free appointments was extremely difficult - people had to log on at midnight."
Asked whether this was effectively a two-tier system for refugees, with people having to pay for appointments as the free ones were inaccessible, he said: "I think that's pretty accurate.
"It's all well and good saying you don't need to pay but you are paying this private company - who the Home Office are also paying.
"It's not clear why you should be having to pay them at all when it's supposed to be a free service."
He added: "The problem is you end up with no accountability. The Home Office will blame the private company when something goes wrong and they will blame the Home Office.
"You end up trapped in this vortex where no one is accepting responsibility and everyone is blaming everyone else."
In response, a Home Office spokesperson said: "We stand shoulder to shoulder with Ukraine and the changes we've made to the visa process are making it quicker and simpler for Ukrainians to come here, as well as ensuring those already here can stay.
"Applying for the Ukraine Family Scheme visa is free for all applicants and there are no additional charges for Ukrainians at all.
"We are sorry that on one occasion an individual was erroneously charged for the scanning service and we are in touch with them to arrange a refund.
"The service has been updated by our partner to ensure no one else accidently clicks a chargeable service."
TLSContact did not respond to repeated requests for comment.
A message from the editor: