"It's difficult to sleep in a warm bed, it's difficult to eat food when you know your brothers and sisters are in the freezing cold in -8C."
While many Londoners are mourning the loss of family and friends to Monday's catastrophic earthquakes in southern Turkey and northern Syria, many are also working to support the surviviors.
So far more than 19,300 people are known to have died and the World Health Organisation (WHO) fears that without shelter, water, fuel or electricity many others could yet lose their lives.
About 2,400 miles away in an east London mosque, members of the Turkish community have spent the last few days sorting through donations and packing boxes to be flown over to support those in the affected regions.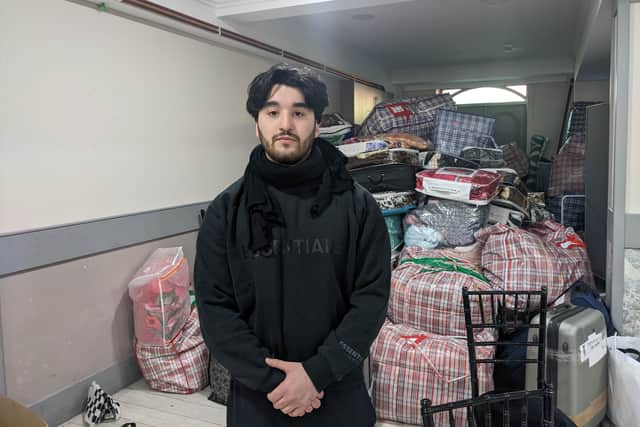 Onur Elbir, a member of the Aziziye Mosque in Stoke Newington, says he feels like they're not doing enough at the moment.
"It's difficult to sleep in a warm bed, it's difficult to eat food when you know your brothers and sisters are in the freezing cold in -8 C," he said.
"We're doing everything we can."
Aziziye Mosque is the largest Turkish mosque in London and from visiting there, the strong sense of community and support is evident.
Imam Ebu Bekir Tezgel's phone has not stopped ringing since the tragedy.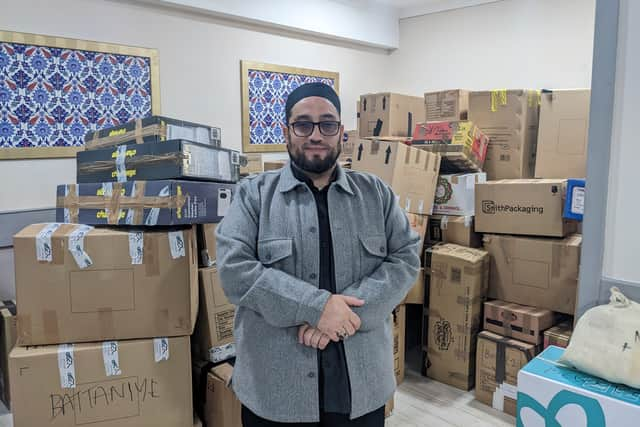 "Since I've gotten the news I've slept just a few hours," he said.
"In my role I need to look strong and lead and to give all the necessary support for others.
"A number of our brothers and sisters have lost loved ones and have loved ones who are critically injured and unwell.
"They know that we're here whenever they need support, whenever they need a shoulder to put their head on we're here for them."
Since Monday, the mosque has been so overwhelmed with donations, that they can no longer accept any more.
Imam Bekir Tezgel also highlighted the importance of getting aid to Syria, which has been complicated due to years of conflict.
"We need to put our hands out and support our brothers and sisters that are in need in Syria as well."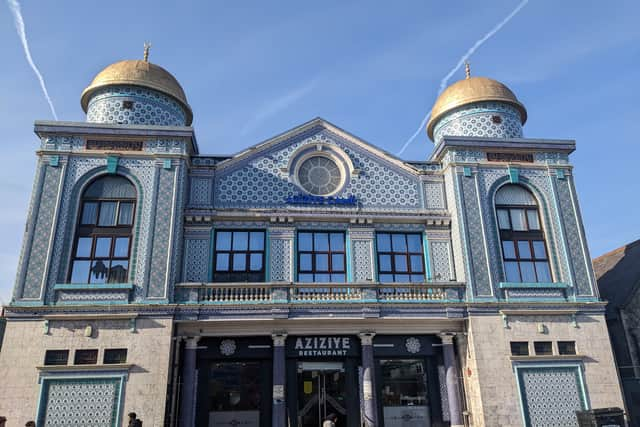 On Thursday the first convoy of aid for opposition-held north-western Syria has reportedly now crossed into the territory from Turkey.
Deliveries of life-saving aid to the region were halted for four days due to damage to roads and logistical issues.
Rescue workers there say at least 1,900 people have been killed and that hundreds of families are trapped under the rubble of collapsed buildings.
The first 7.8 magnitude earthquake was centred in the town of Pazarcik in Kahramanmaras province, about 60 miles from the Syrian border, outside the city of Gaziantep, a major Turkish provincial capital.
While the second 7.5 magnitude earthquake hit central Turkey striking the Elbistan district of Turkey's Kahramanmaras province, around 80 miles directly north of Gaziantep.
The Aziziye Mosque is no longer accepting donations but you can still make monetary donations to a number of appeals including Choose Love, Oxfam, and the Red Cross.