London train strikes in May: Thameslink, Southern, Heathrow and Gatwick Express and others
Members of ASLEF and the RMT will go on strike over pay, disrupting London's rail services in May.
Watch more of our videos on Shots!
and live on Freeview channel 276
Visit Shots! now
Rails workers will stage three days of strikes in May, calling for pay that reflects the cost of living and rising inflation.
Members of the National Union of Rail, Maritime and Transport Workers (RMT) will carry out action on Saturday May 13. The date has attracted consternation from some quarters as it is the day of the Eurovision Song Contest, which Liverpool is hosting on behalf of Ukraine.
The Associated Society of Locomotive Engineers and Firemen (ASLEF) has strikes scheduled for Friday May 12 and Wednesday May 31. Action is also planned for Saturday June 3 - the day of the FA Cup final at Wembley between Manchester City and Manchester United, and the Epsom Derby.
An overtime ban for ASLEF members is being implemented from Monday May 15 to Saturday May 20 inclusive, and on Saturday May 13 and Thursday June 1.
Rail operators
The rail operators impacted by the strikes are Avanti West Coast; c2c (May 13 only); Chiltern Railways; CrossCountry; East Midlands Railway; Gatwick Express; Great Northern; Great Western Railway; Greater Anglia / Stansted Express; Heathrow Express (May 12, 31 and June 3); LNER; London Northwestern Railway; Northern; Southeastern; Southern; South Western Railway; Thameslink; TransPennine Express; West Midlands Railway.
The UK Government - Mark Harper
Transport secretary Mark Harper criticised the RMT's action on the day of Eurovision, saying: "Passengers have been forced to endure the RMT's strike action for almost a year, yet the RMT executive is intent on continuing to force its members to lose even more pay. That's despite having a best and final offer, similar to the pay offer their Network Rail members recently voted to overwhelmingly accept. By yet again denying their members a chance to have a say, and then striking over the UK's first Eurovision event in 25 years - hosted for Ukraine - the RMT are simply further snubbing the very passengers they serve."
Mr Harper has also criticised ASLEF's strike on the eve of Eurovision, saying he would expect the union to stand in solidarity with rail workers in Ukraine.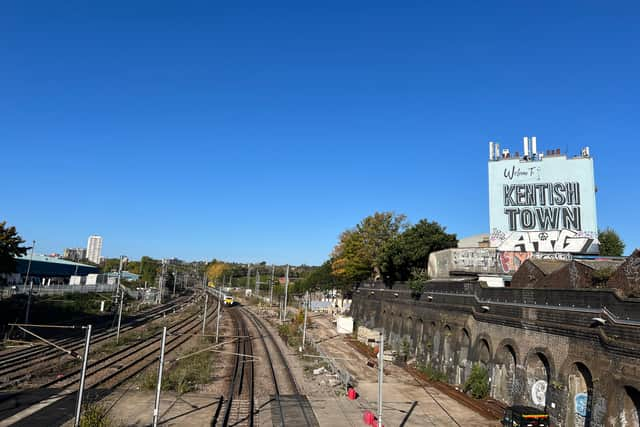 The RMT's Mick Lynch
The RMT announced planned strike action for the day of the Eurovision Song Contest after rejecting the latest offer from the Rail Delivery Group. The group has confirmed workers across 14 train operators will strike on May 13.
The union said in a statement: "Following further discussions between the union and RDG, the employer issued a clarification on the offer RMT has been considering. The RDG is now saying they would only implement the first-year payment of 5% if the union terminated its industrial mandate, meaning no further strike action could take place. Stage 2 discussions which are part of the offer made by the employer would then have to begin without the union having any industrial leverage at the negotiating table."
RMT general secretary Mick Lynch said: "The RDG have reneged on their original proposals and torpedoed these negotiations. No doubt their decision is due to pressure exerted on them by the Tory government. Therefore, we have no alternative but to press ahead with more strike action and continue our campaign for a negotiated settlement on pay, conditions and job security. We are re-balloting our members and if we beat the draconian anti-trade union laws on turnout, we will have a renewed mandate for action. We will then put on a further programme of strike action to make the employers and the government who continue to hold the puppet strings, see sense in this dispute."
Mr Lynch has said that the date of the strike was selected due to the timing of the union's mandate, rather than as a decision to disrupt Eurovision.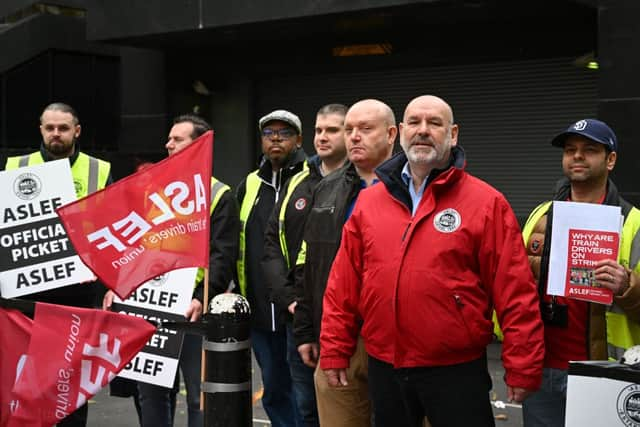 ASLEF's Mick Wealan on train strikes
ASLEF last week rejected a 4% pay offer and the long-running dispute continued. General secretary Mick Whelan hit back at the Secretary of State for Transport's claim that ASLEF is not standing in solidarity with Ukraine.
"I take my hat off to Mr Harper,' said Mr Wealan, "because of all the accusations I have ever heard, and I have heard a good few in my time, this really is the most ridiculous. He claims we are not standing in solidarity with Ukraine when he knows – or should know – that we have stood in solidarity with the people of that country much longer than he has. We were visiting workers in that country when Mr Harper and his pals in the Tory Party were still pocketing hundreds of thousands of pounds from Russian oligarchs close to Mr Putin.
"I have been to Ukraine – I was there as the Russian tanks invaded – and ASLEF's assistant general secretary, Simon Weller, has been there to talk to rail workers when the Russian bombs were falling. Mr Harper hasn't. And we are members of the Ukraine Solidarity Campaign. Mr Harper isn't. So I am not going to take any lessons in solidarity from a Tory cabinet minister who doesn't understand what he is talking about.
"The truth is that Mr Harper should tell the train companies to come back to the negotiating table and make train drivers who have not had a pay increase since 2019 a sensible offer so they can buy, this year, what they could buy four years ago. Then there would be no more strikes. The only people who are responsible for the ongoing strikes in this country – in all the different sectors of the British economy – are the government and the employers."
Rail Delivery Group on strikes
Steve Montgomery, chair of the RDG, said: "We are blindsided by the RMT executive's announcement - nothing has changed in the offer agreed two weeks ago by the RMT leadership in the negotiating room. The RMT are negotiating in bad faith, again denying their members a say on a fair pay deal, needlessly disrupting the lives of millions of our passengers, and undermining the viability of an industry critical to Britain's economy."
In response to the ASLEF strike dates, a RDG spokesperson said: "This is disappointing news for our customers and staff, more strike action is totally unnecessary and will only heap more pressure on an industry already facing an acute financial crisis. Senselessly targeting both the final of Eurovision and the FA cup final is disappointing for all those planning to attend. After many weeks of negotiations with the ASLEF leadership today, we made a revised and fair offer including a pay rise of 8% over two years. It would have introduced overdue, common-sense improvements already in place in parts of the network, which would see more trains running on time for passengers. Sadly, this has been rejected.
"We urge the ASLEF leadership to re-join us at the negotiating table and work with us to find a solution to the issues our industry faces and so we can give our people the pay rise we have always said we wanted to do."