Travellers were left in huge queues after the airport asked airlines to remove 30 flights from its morning peak today (Thursday, June 30).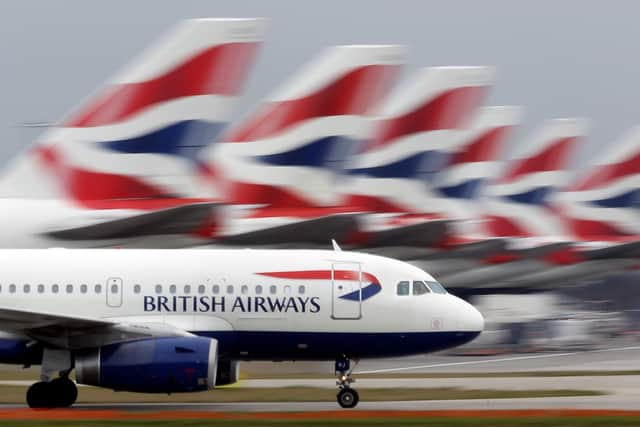 Journalist Andy Mossack tweeted: "Total chaos at Heathrow this morning. BA flights cancelled and zero customer service!"
A Heathrow spokesperson said the airport was expecting "more passengers than it had capacity to serve" and apologised to the "impact this has on travel plans".
What is happening?
Twitter user Simon Bye commented: "It's a Thursday. Not high season (but not that far off) or a high travel day.
"Heathrow is chaos and cancelling flights. What the hell is travelling in August going to be like?
It comes amid continued disruption at the airport in recent weeks with some passengers facing long queues and having their luggage go missing for days.
While there are fears disruption across UK airports will increase as the summer progresses, following issues in the run-up to Easter and the Queen's platinum jubilee.
What does Heathrow Airport say?
The Heathrow spokesperson added: "We will work with airlines to get affected passengers rebooked on to other flights outside of the peak so that as many as possible can get away, and we apologise for the impact this has on travel plans.
"We are working hard to ensure everyone has a smooth journey through Heathrow this summer, and the most important thing is to make sure that all service providers at the airport have enough resources to meet demand."
What are my rights for a cancelled flight?
If your flight is cancelled outright, you have a legal right under the Denied Boarding Regulations to either:
A full refund - including other flights from the airline that you won't use in the same booking, such as return flights.
A replacement flight to get you to your destination (the airline must book you on a route that's as close to your original journey timings as possible).
If you're part-way through a journey and you don't want a replacement flight, you also have a right to a flight back to the airport you flew out of.
For refunds or replacement flights, it's best to ask for them at the airport - if you can.
If that's not possible, you can claim them from the airline later.
You also have a legal right to:
Help with costs - if the cancellation delays you by two-plus hours.
Compensation - if you'd be delayed two or more hours by the replacement flight offered and you were given fewer than two weeks' notice by the airline.
Again, compensation depends on how long your original flight was meant to be and how much of a delay you endure as a result of the cancellation.
It also hinges on how far in advance the flight was cancelled.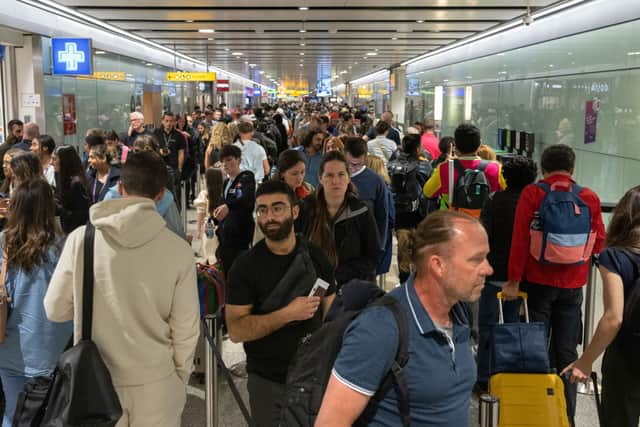 Be aware that the airline doesn't have to compensate you if what are called "extraordinary circumstances" are at play.
This term covers things that aren't under the airline's control - like extreme weather (but it's up to the airline to prove it).
How can I claim compensation from airlines?
You have to contact the airline to be in with a chance of getting any compensation if your flight is cancelled or delayed.
You have to approach the airline operating the flight, even if you booked it through a different operator.
You'll need to give the airline's customer services department details, such as:
your flight details
booking reference numbers.
Be sure to keep a record of who you spoke to and what they told you.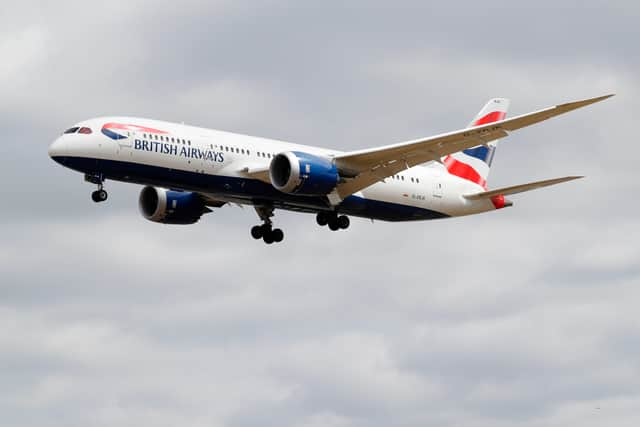 If writing to the airline, you'll have to provide these details, copies of your tickets, any receipts, as well as a description of what went wrong, plus how much you feel you should be compensated.
If the airline is pushing back on your right to compensation or a particular amount of compensation, you can make a Section 75 claim to your card provider (if you spent over £100 on tickets).
This will see your card provider take up the dispute with the airline on your behalf.
You can also complain to an independent organisation like the alternative dispute resolution (ADR) body (if the airline's a member of one).
If the airline's not a member of an ADR, you should report your problem to the Civil Aviation Authority (CAA)'s Passenger Advice and Complaints Team (PACT).
Here are the numbers and links for how to get in touch with the UK's biggest airlines:
You can also contact contact Citizens Advice's consumer helpline on: 0808 223 1133