Londoners have been waiting years for the much-heralded Crossrail to open, connecting the east, west and south of the city.
The new Tube - called the Elizabeth line - has been described as a "game changer" for the capital.
It was scheduled to open in December 2018, but has been delayed due to a multitude of issues and has now cost a whopping £20billion.
Modern platforms
We started in Paddington, which was wide with a modern design.
My first thoughts were that it's spacious and easy to navigate, unlike the crowded tunnels of Bank and Green Park.
However, there are some slightly irrelevant design features that serve little to no purpose, such as the cloud index covering on the ceiling.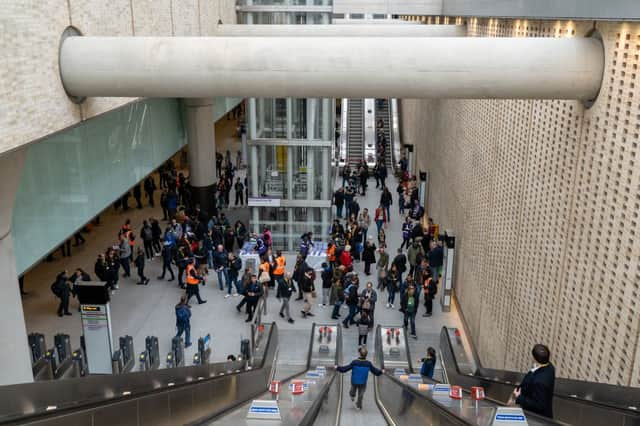 Andy Byford, Transport for London Commissioner insisted that this looks "great on a sunny day", but for three days a year I'm not so convinced.
Trains arrived relatively quickly, every five minutes.
The long platforms and glass doors that surrounded the platform gave the new Tube line a slick feel, and made you feel much safer during oncoming trains.
There is also a direct connection to the Bakerloo line through a side passage, which commuters will appreciate.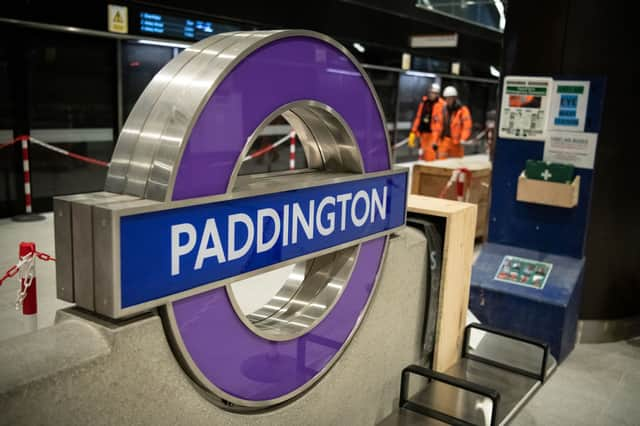 Spacious trains
As someone who suffers from claustrophobia, I was happy to find the train journey a lot easier than I do getting on most Tube lines.
Although this part of the journey is underground, the walk-through carriages feel much wider than the Central Line.
The trains are lighter and there will be air conditioning as well as WiFi in action when they open to the public.
The seats were comfortable with multiple places to hold on to if standing, and the length of the train seemed appropriate to host 1,500 people.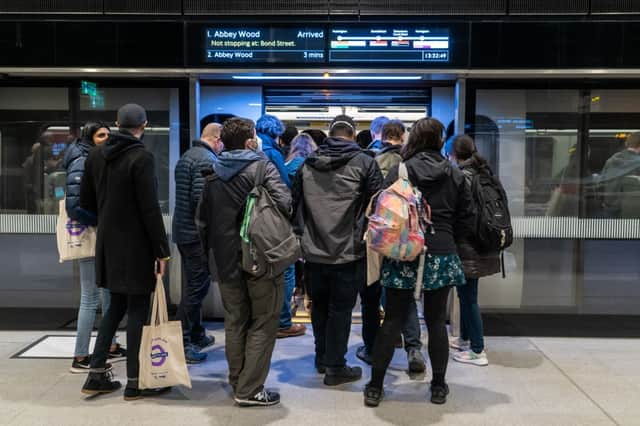 Just 17 minutes from Paddington to Canary Wharf
And I was quite shocked by how fast it was.
Just 17 minutes from Paddington in the west of central London to Canary Wharf out east.
Within a moment - quite literally a minute between each station - we were racing across London.
It really does feel like it could be a "game changer" for Londoners, just as Andy Byford suggested.
Bond Street was the only station that was not finished and I could see building work still in progress.
Arriving at Canary Wharf, the platform and station was again spacious and wide.
Two funky escalators took us up to our destination after what was a pleasant journey compared to a lot of Tube rides.