Brick Lane and Bethnal Green: Most LTNs to be removed despite public backing in consultations
Mr Rahman said "division is not the answer", and that the council would look to tackle air pollution in ways that "unite our residents".
Watch more of our videos on Shots! 
and live on Freeview channel 276
Visit Shots! now
An east London council has decided to tear out most of its traffic calming measures, including in one of the area's most iconic streets, despite consultations indicating backing from residents.
Tower Hamlets Council's mayor Lutfur Rahman opted at a cabinet meeting this evening (September 20) to remove the majority of the remaining restrictions around Old Bethnal Green Road and Brick Lane.
Two timed camera closures have been operating in Brick Lane since August 2021, when a number were installed as part of the previous Labour administration's Livable Streets programme.
The area around Old Bethnal Green Road, Columbia Road, and Arnold Circus also had a range of traffic calming measures, otherwise known as low-traffic neighbourhoods (LTNs), introduced as part of the same programme.
LTNs aim to improve road safety and air quality by reducing motor traffic, using either cameras or physical barriers, such as planters or bollards.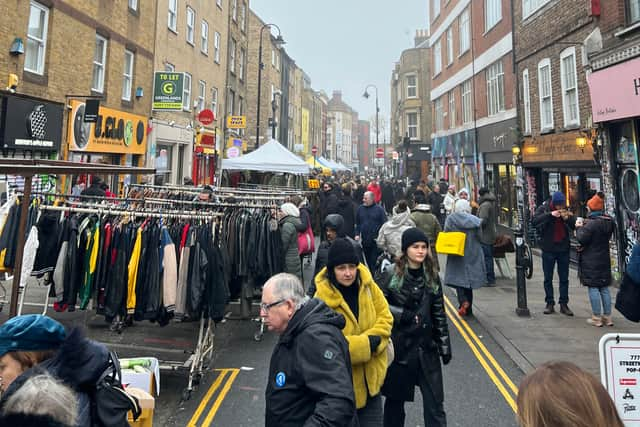 Concerns were raised by several stakeholders due to issues accessing certain streets, though others, including the Met Police and Transport or London (TfL), supported at least some of the closures.
A protest against the removal of the LTNs was held outside the town hall ahead of the meeting.
During cabinet, Mr Rahman said the introduction of Livable Streets during lockdown and without consultation "was always going to cause disunity among residents within our borough.
"While LTNs improve air quality in their immediate vicinity, they push traffic down surrounding arterial roads, typically lived on by less affluent and BAME residents."
He added Tower Hamlets has the third-lowest car ownership in London, but that a "significant portion of our local economy is dependent on car usage".
Before making his decision, Mr Rahman told the chamber that "division is not the answer", and that the council would look to tackle air pollution in ways that "unite our residents".
While the bulk of the LTNs are to be removed, the Canrobert Street closure is to be retained.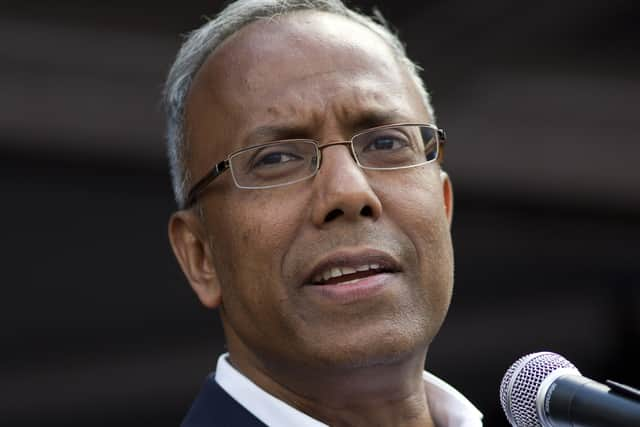 The 33 school streets will also be kept, Mr Rahman said, and the council will invest £6 million into improving air quality, including planting more trees and building more infrastructure to encourage walking.
Following the meeting, Oli Rake, coordinator for Better Streets for Tower Hamlets, told LondonWorld: "The mayor's decision on Wednesday evening was completely unconscionable, disregarding the evidence and the views of the residents, who were clearly in favour of keeping the street improvements.
"Mr Rahman has taken the most extreme, undemocratic, and dangerous decision available to him, which will expose residents to a substantially increased risk of death and injury from air pollution and traffic. There is no reason to believe that such risks will fall on the boundary roads of the LTNs, given that the removal of the road improvements will encourage the use of cars for short journeys in the borough.
"At a time when people in the borough are struggling with high costs, crushing rents, and falling real wages, it is disgraceful that the mayor would fritter away millions of pounds of residents' money on sham consultations and the removal of public amenities."
Hirra Khan Adeogun, co-director of climate action charity Possible and a Tower Hamlets resident, added: "The decision to rip out LTNs in Tower Hamlets is a disaster for the local community.
"Despite three consultations showing overwhelming public support, a mountain of evidence showing the benefits of calmer roads, and a compromise option on the table, Lutfur Rahman has elected to bin the schemes which protected some of the most deprived Londoners.
"Lutfur Rahman promised to be a listening mayor. Rather than wasting huge sums of money to flood our streets with traffic, it's time he listened to the evidence, listened to his residents, and kept these schemes in place."
Mr Rahman pledged to "reverse the botched Livable Streets road closures" as part of his manifesto ahead of the local elections last May, in which he and his Aspire Party defeated the previous Labour administration.