Rail station ticket office closures: 'It will leave people with sight loss and other disabilities out'
"The ticket office closures make me feel like the government is trying to take away my independence that I have and put me back in the position I was in when I first went blind."
Watch more of our videos on Shots! 
and live on Freeview channel 276
Visit Shots! now
Raymond Bradley, 35, from Hackney, who is registered blind, said the move would set him back to the position he was in when he first lost his sight.
Under the proposals some ticket kiosks will remain in larger stations, but the Rail Delivery Group claims ticket office staff will be transitioned to "customer help" roles, giving advice and supporting customers with accessibility needs.
There are concerns that the move could lead to job losses, and put some vulnerable passengers such as those who are disabled or elderly off train travel.
"It's going to put everyone who is disabled out as a lot of disabled people rely on public transport," Mr Bradley told LondonWorld.
"The ticket office closures make me feel like the government is trying to take away my independence that I have and put me back in the position I was in when I first went blind."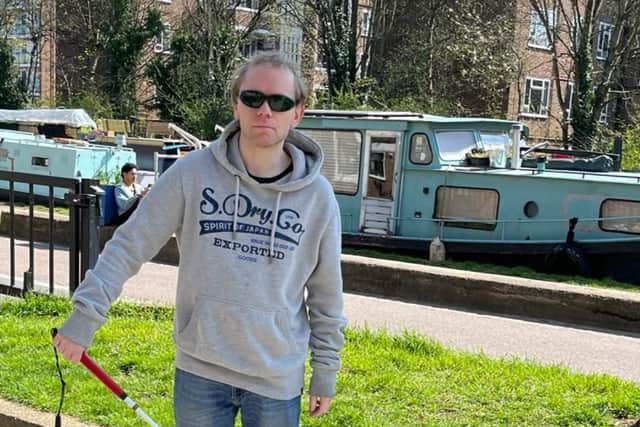 Mr Bradley lost vision in his left eye in 2015 and became completely blind in 2018.
In the future, rail users would have to buy their tickets online, during the journey or at a ticket office en-route.
Mr Bradley said this system excludes people with vision loss as the ticket machines at stations do not have voiceover capabilities and most of the online booking services do not use screen readers.
"It will leave people with sight loss and other disabilities out," he said.
"I've signed the 38 Degrees petition and I've written to Dame Meg Hillier who is the MP for Hackney South and Shoreditch through the Royal National Institute of Blind People (RNIB) asking her to stand up in Parliament to stop the ticket office closures."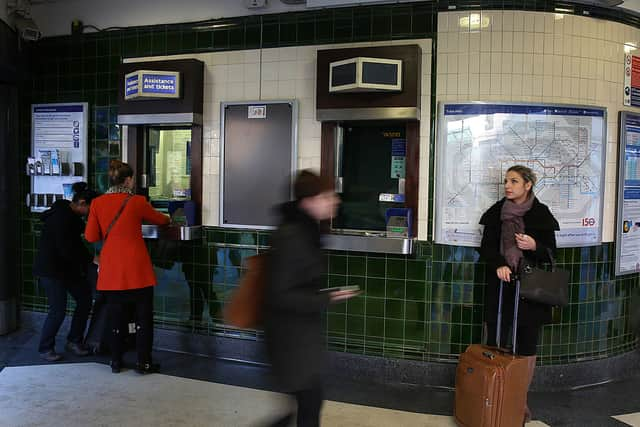 Around three out of five stations currently have a ticket office.
The move, pushed by the government to save costs, was announced in July.
Vivienne Francis, chief social change officer at the RNIB, said: "A mass closure of rail ticket offices would have a hugely detrimental impact on blind and partially sighted people's ability to buy tickets, arrange assistance and, critically, travel independently. RNIB research shows that only 3% of people with sight loss said they could use a ticket vending machine without problems and 58% said it was impossible.
"The government claims it wants to 'bring staff out from behind the glass' but in truth, it risks leaving blind and partially sighted people behind a new barrier."
Jacqueline Starr, Rail Delivery Group chief executive, said the change would mean more face-to-face support, including help for those with accessibility needs.
She said: "Our commitment is that we will always treat our staff, who are hugely valued and integral to the experience our customers have on the railway, fairly, with support and extra training to move into new more engaging roles.
"We also understand that our customers have differing needs, which is why the industry widely sought the views of accessibility and passenger groups when creating these proposals, and will continue through the consultation."
On Thursday August 31 rail workers will gather for a mass rally outside Downing Street to "fight for the future of ticket offices".
The protest will see RMT members, trades unionists and supporters from across the political landscape to urge the government to save ticket offices.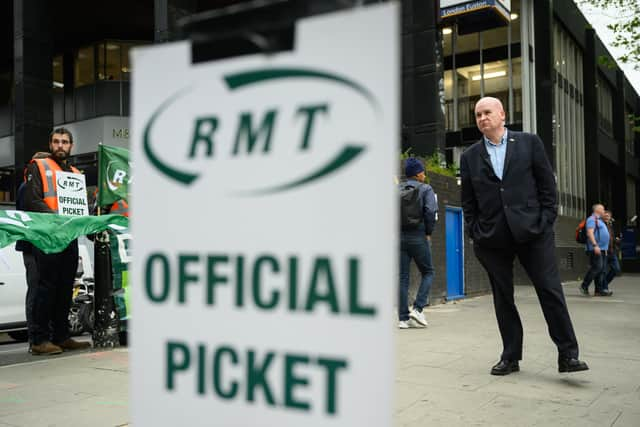 General secretary Mick Lynch said: "The public response to the government wanting to shut every ticket office in Britain has been very encouraging.
"People from different walks of life recognise the value of ticket offices and the station staff that support passengers on their journeys.
"Rail companies and their masters in government, do not care one jot about disabled people, vulnerable passengers and those travelling alone who welcome a human presence on our railways.
"These plans lock in age and disability discrimination and if they are carried out, it will mean many vulnerable passengers will not feel safe using the network.
"I urge everyone to take part in the consultation but our campaign will continue after the closing date of September 1."
A Department for Transport spokesperson said: "Train operator consultations on ticket offices are ongoing and no final decisions have been made."