Sahara Salman: Mother of girl, 4, killed in Thornton Heath explosion says her 'world has been torn apart'
Watch more of our videos on Shots!
and live on Freeview channel 276
Visit Shots! now
The mother of a four-year-old girl who was killed in a deadly gas explosion in Thornton Heath says her "world has been torn apart."
Three other people remain in hospital fighting for their lives.
Sahara's heartbroken mother, Sana Ahmed, 28, told the Evening Standard, that her daughter died just a month before her fifth birthday.
"She was starting school in September – her uniform was bought, it was in the house," she said.
"The world is so cruel. We have lost our daughter who is our pride and our joy.
"This world didn't deserve somebody who was so special. It's our loss. She was the most amazing thing to ever walk this planet."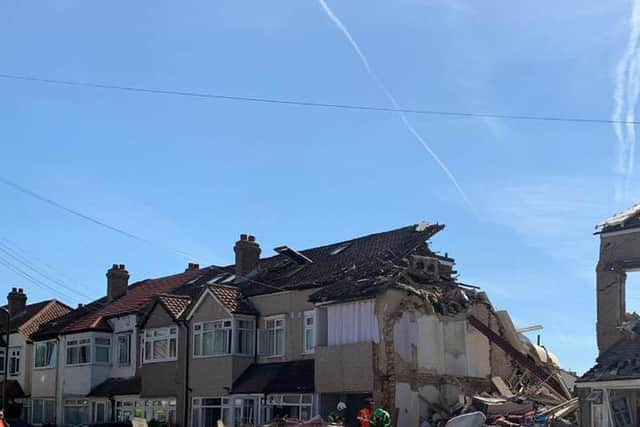 Ms Ahmed said she was on the phone to her mother when the explosion happened.
"I made a phone call to my mum because we had arranged for her to collect the children," she told the Standard.
"My mum was going to make her way to the house about 7.05am.
"So, I'm on the phone and within seconds she heard me scream because there was a big bang.
"I had two children in my room and then Sahara in the box room, and my eldest in the room towards the garden. My room is the one facing the main road.
"My instinct was to grab all my children but as I'd gone to the hallway Sahara's room had collapsed already. There was no sign of me even getting to her.
"The explosion was so bad that it almost felt like missiles were dropped on the properties. That's how quickly the building started to fall down.
"Within seconds of me screaming – it was my dad and my uncle who made their way into the property.
"They had to break down the door to get in and they pulled my children out to safety. My family did everything to help us at that point."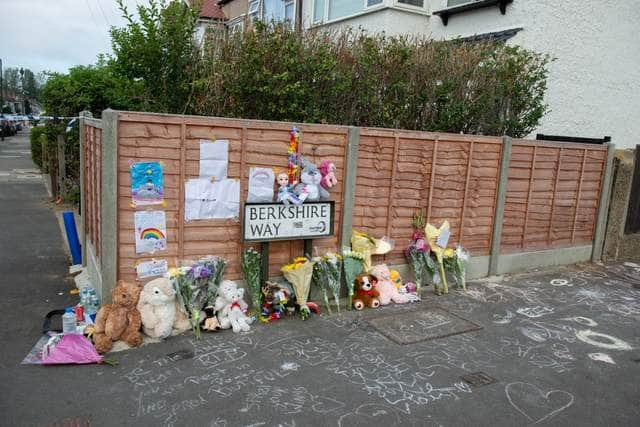 Ms Ahmed said she had reported a suspected gas leak to Southern Gas Networks (SGN) on July 30, nine days before the incident.
"My mum identified the smell on the July 30. The first call we made to them was on the same day at 3.57pm," she said.
Ms Ahmad said SGN sent someone to investigate the leak the following day but she was told there were no major issues.
"He said that he would send another guy who was higher up than him to inspect the property," she said.
Labour MP for Mitcham and Morden, Siobhan McDonagh, this week said she has written to gas firm SGN demanding answers.
She said: "This should never have happened, we will get to the bottom of it."
A spokesperson for SGN told LondonWorld: "Following the explosion in Galpins Road, Thornton Heath, on Monday, our thoughts remain with the family of the child who has tragically died as well as those who have been injured.
"We understand the local community has also been deeply affected by the serious incident and we'd like to reassure everyone we are working closely with investigators and assisting the emergency services.
"SGN will continue to have a presence on-site in the coming days.
"Given the ongoing police investigation, we are unable to comment any further at this stage."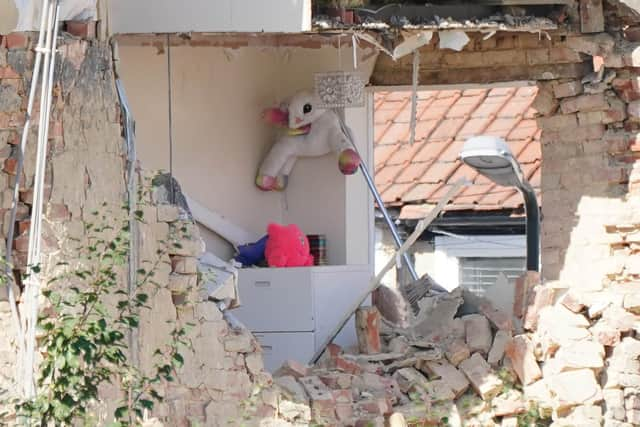 A GoFundMe page has been set up by Katie Franks to help support Sahara's family.
"On August 8 2022, our sisters Sana and Nadia were the victims of a tragic gas explosion on Galpins Road, Thornton Heath," she wrote.
"Their home was destroyed, all belongings lost, and worst of all Sana's beautiful, loving 4 year old daughter Sahara was sadly taken from our world in the tragedy.
"The family is considerate, selfless and compassionate, and continued to help their community whilst grieving their own loss.
"Any donations are hugely appreciated to help support Sahara's family as they have lost everything."