Sadiq Khan has refused to blacklist developers who won't sign up to a key fire safety pledge set out by the government, in the wake of the Grenfell Tower fire inquiry.
The mayor of London ruled out refusing to work with firms who fail to commit to remedy life-threatening fire safety risks.
It comes just weeks ahead of the five year anniversary of the devastating west London blaze, which saw 72 people perish in the flames.
The government is facing a backlash for refusing key recommendations of the Grenfell Inquiry, which would require high-rise block owners to ensure disabled residents have fire escape plans and an evacuation strategy.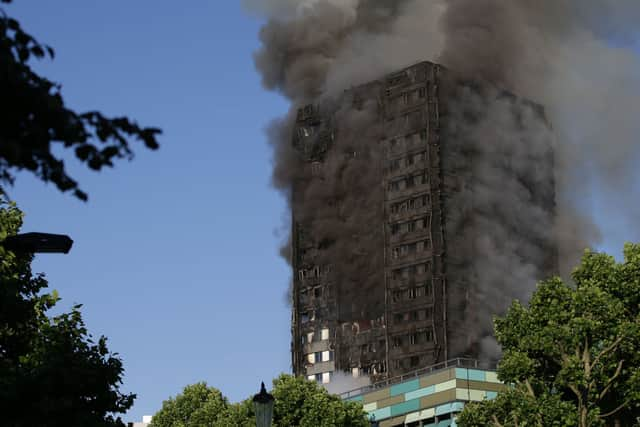 Speaking at Mayor's Question Time at City Hall today (Thursday, May 19), Mr Khan told assembly members despite it being an "enticing" suggestion, he had to follow the law.
He said: "We've got to abide by the law - as enticing as it may be to break the law - which leads to us being liable by damages.
"I can't do that as the mayor, as this is taxpayers money.
"If I had to pay damages to a private firm that sued us because we took them off a list for reasons we don't have the power to do."
But he insisted he was doing all he could to put pressure on firms to commit to the works, adding: "Subject to legal advice, we'll do whatever we can to put pressure on developers."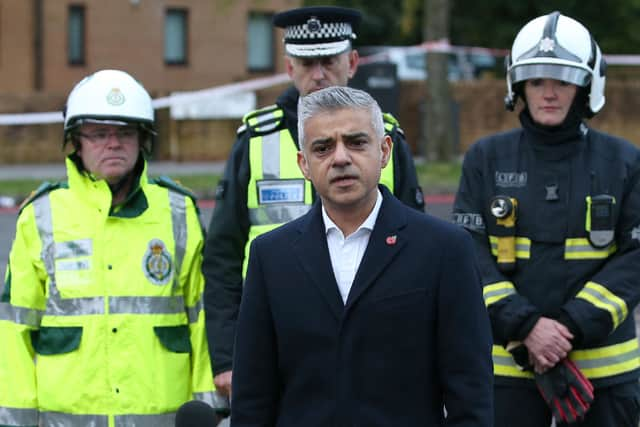 Drafted by the Department for Levelling Up, Housing and Communities (DLUHC), the pledge commits firms to "remediating life critical fire safety works in buildings over 11 metres" that they have developed or refurbished in the last 30 years.
A total of 45 developers have so far signed up to the pledge, led by levelling up secretary Michael Gove.
Mr Khan said: "The building safety crisis has been caused by systemic failings across the board.
"Nearly five years after the Grenfell Tower fire there are still thousands of Londoners who don't feel safe in their own homes.
"We've heard evidence suggesting that deregulation and de-prioritisation of building safety led to the government presiding over an unclear and unenforced building safety regime.
"I welcome the progress in ensuring the big developers pay their fair share, but they are not the only ones to blame."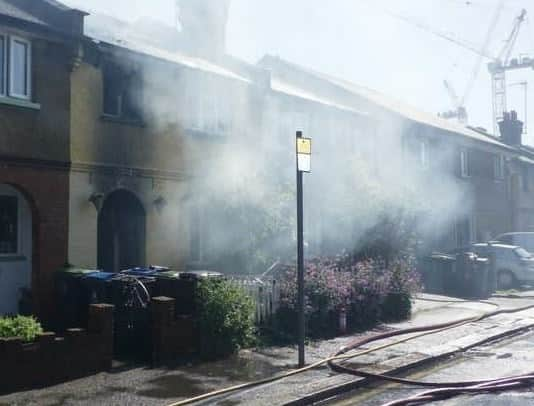 Mr Khan said the crisis required long-term government reform, stronger regulation and "culture change that puts fire safety first" and said he would continue to lobby for changes.
He added: "It's nearly five years since Grenfell Tower and the tragic loss of 72 Londoners.
"I remain deeply disappointed that we haven't seen the wholesale systemic and cultural change that I and those affected expected.
"I'll continue to put pressure on the government and the industry so that we can end this crisis and Londoners can feel safe in their homes."
Liberal Democrat assembly member Hina Bokhari pushed Mr Khan on his commitment.
She said: "The Greater London Authority (GLA) has significant relationships with developers - you have the ability to impact profits which they seem to care more about.
"83% of leaseholders in London will not be protected from all costs related to fire safety defects.
"Londoners in buildings lower than 11m will have no financial support. This is outrageous and the Lib Dems are fighting against this.
"Will you refuse to work with developers who don't sign up to the repairs pledge? Will you go further and refuse to work with developers who do not take responsibility for buildings they constructed regardless of height?"
Mr Khan said he had lobbied to expand the scope of protections for buildings of any height, and urged them to protect leaseholders and ensure repairs were of a consistent standard.
While Labour assembly member Len Duvall commented: "This isn't just a few people; this is an entire rogue sector that successive governments have failed to keep pace with."
And Anne Clarke, Labour assembly member, asked whether the building safety act, which is expected to take another 12 to 18 months to fully implement, would keep Londoners safe.
"Of course we need to get the legislation right," Mr Khan said. "But five years isn't acting in haste; five years is a lot of time.
"Many families are unhappy with the personal evacuation plans not being followed by the government as recommended by the inquiry."