Roads have been closed in Westminster after a man was seen standing on the edge of 30metre-high scaffolding near to the Houses of Parliament.
Emergency services responded to calls that the man was spotted stood on the construction platform surrounding a building on Victoria Street, in Westminster.
Officers were called at 1.20pm today alongside paramedics from the London Ambulance Service (LAS).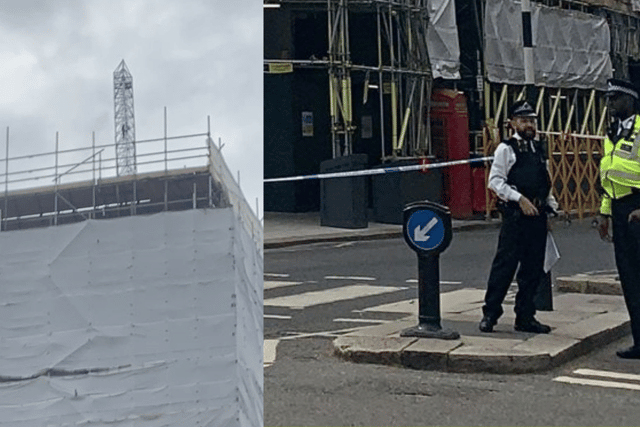 Police are trying to engage with the man, who is not thought to be protesting or carrying out a demonstration, LondonWorld understands.
One eyewitness told LondonWorld he had seen two men atop the scaffolding and thought one of them looked like he might be trying to jump.
Ben, a construction worker, said: "I've literally just come out here and saw the old bill driving around and thought 'what's happening'. I saw them put the tape over.
"That's when I saw the geezer on the outskirts, I saw another one come along and start climbing his way [up to the] top level.
"There's two people up there."
The building is close to the Houses of Parliament.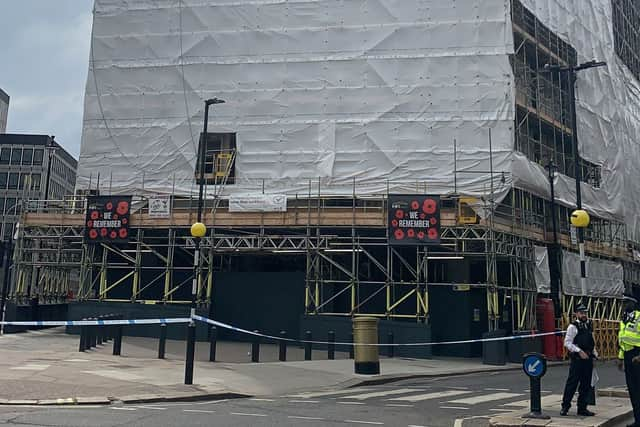 A Met Police spokesperson said: "We were called at 1.20pm to reports of a man standing on scaffolding in Victoria Street.
"Police along with London Ambulance Service (LAS) colleagues are on the scene.
"Road closures are in place."
Drivers should expect delays in the Millbank and Lambeth areas.
A BBC Radio London travel alert stated: "Westminster: Victoria Street is partly blocked from B326 Great Smith Street to Dean Farrar Street after an emergency services incident.
"Delays in [the] area for Millbank, Lambeth Bridge, Lambeth Road, [and] Lambeth Palace Road.