A specialist Croydon pet shop where snakes and lizards are "cared for with love" is at risk of closure.
The Reptile Shed, in Hamsey Green, Croydon, which rescues reptiles and rehouses them with responsible owners is in "severe financial difficulty" and at risk of having to close down.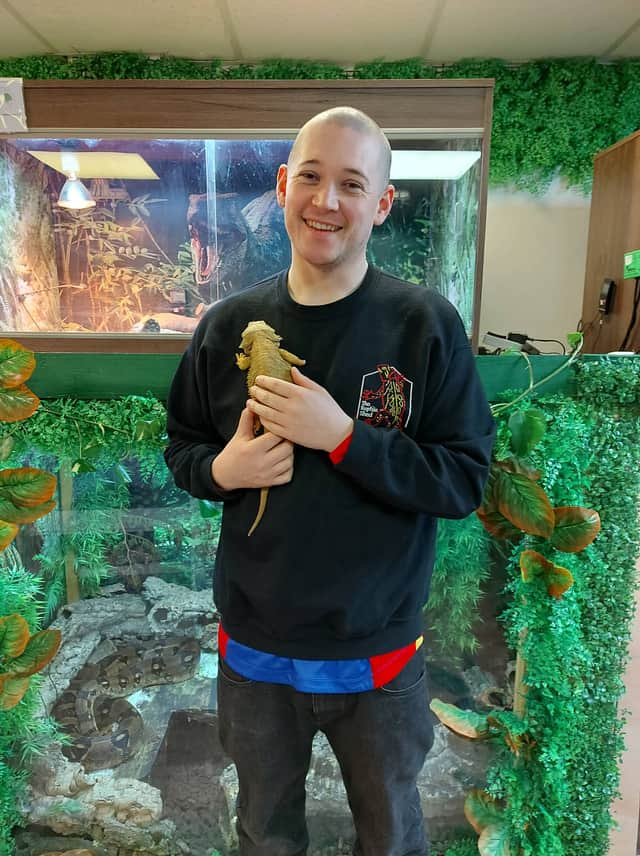 Owner Tim Ashton who started the business from his own home has started a GoFundMe in the hopes of keeping the lights on.
He wrote: "We need your help to stay in business. We are in severe financial difficulty and we are running out of options to stay here and house our amazing, rescued reptiles.
"If they lose their home they will have to be rehomed again. Some of our rescues have suffered awful abuse and have found a loving, caring home with us."
The centre, which also runs a youth group and sessions with special needs children and adults and volunteers, grew out of Tim's passion for rescuing unwanted reptiles.
Many animals at The Reptile Shed are rescues and help teach people the commitment caring for a reptile takes, and are only sold to new owners who have done a pet care course.
He said: "As my collection of rescues grew, I moved them to our premises in Hamsey Green.
"They live in lovely, large enclosures and they are cared for with love by myself, our amazing volunteers, youth club members and SEN youth club members.
"I don't want to see this end, so I need to ask for help… we need your help to stay open."
And he added: "I saw another Croydon business use GoFundMe to help save their business and I am hoping that similar kind people can help us.
"Please help our scaly friends."
Funds are needed to raise money for rent,electricity, equipment, supplies and food.
Tim told LondonWorld drop in trade had suffered due to the cost of living crisis, with people no longer able to afford a "luxury" like a new pet, meaning he "got behind" on rent.