Crowds gathered outside the Queen's official London residence to lay flowers and pay tribute to her Majesty.
The Union flag on top of the palace was lowered to half-mast at 6.30pm and an official notice announcing the death was posted outside.
Denise Fietta, from Italy, who has lived in London for 20 years came to "mourn and celebrate the Queen".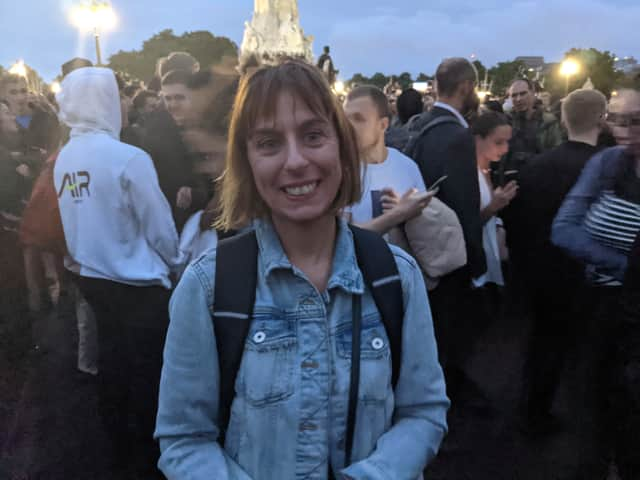 She said: "It's a sense of community.
"There are people here from every culture who have been living in the country for a few or many years.
"I think that the one figure that has kept us all together has always been the Queen.
"She's in our hearts and always will be.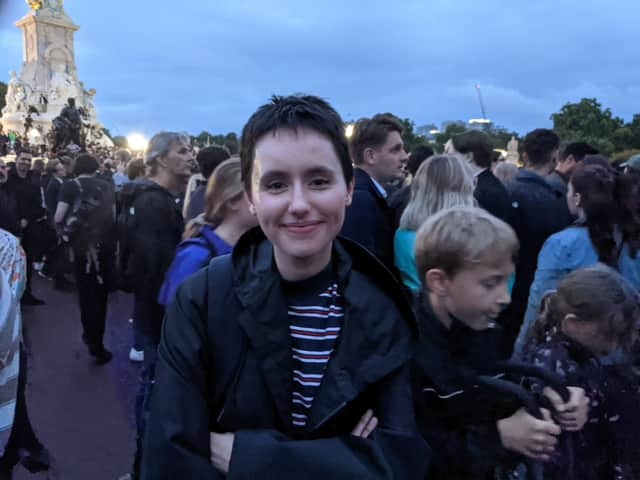 Rebecca Heath came with a group of friends to mark the "poignant moment in history."
She said: "It's a huge moment to witness and I think we've come here because of the symbol the monarchy represents.
"Tonight the atmosphere feels like magic and full of emotion.
"I have a respect and emotional connection to the Queen."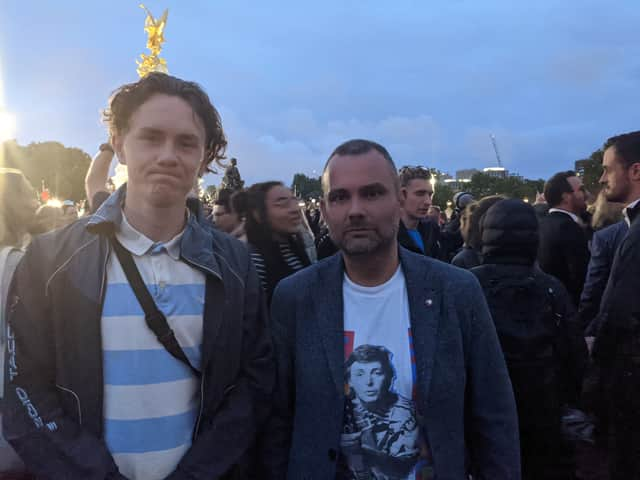 While Jon Colegrave, who was supposed to be attending the Mercury Music Awards, came along as they had been cancelled.
"We won tickets to go to the Mercury Music Awards and we travelled all the way to London after work," he said.
"As we walked into the building to get our tickets they announced the news and cancelled the entire event.
"It's one of those moments it's not going to happen again so we thought we would come and pay our respects."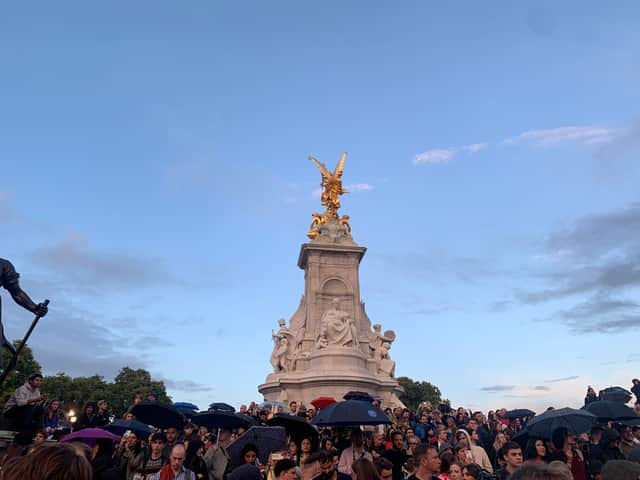 While a mourner who did not give their name, came to mark the end of an era.
"You just feel like this is a moment that will be bookmarked in history.
"She's lived a great life and she's done so many amazing things for this country and the world."
Her son King Charles III said the death of his beloved mother was a "moment of great sadness" for him and his family and that her loss would be "deeply felt" around the world.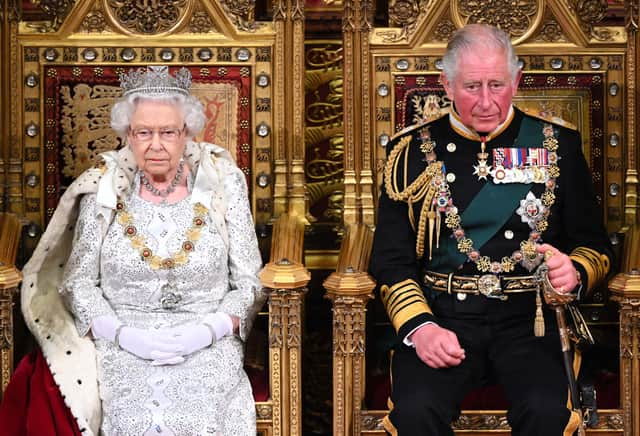 He said: "We mourn profoundly the passing of a cherished sovereign and a much-loved mother.
"I know her loss will be deeply felt throughout the country, the realms and the Commonwealth, and by countless people around the world."
The King and his wife, Camilla, now Queen Consort, will return to London on Friday, Buckingham Palace said.
Senior royals had gathered at Balmoral after the Queen's doctors became concerned about her health earlier in the day.
All the Queen's children travelled to Balmoral, near Aberdeen, after doctors placed the Queen under medical supervision.
Her grandson and now heir to the throne, Prince William, and his brother, Prince Harry, also gathered there.
Her Majesty's passing, after more than six decades on the throne, came almost 18 months after her husband Prince Philip, the Duke of Edinburgh, died aged 99, in April 2021.
He was also the longest-serving royal consort in British history.