The giant rainbow, handmade by zookeepers, was scented with Asiatic lions Bhanu and Arya's favourite spices, ginger and cardamom – as a sensory treat.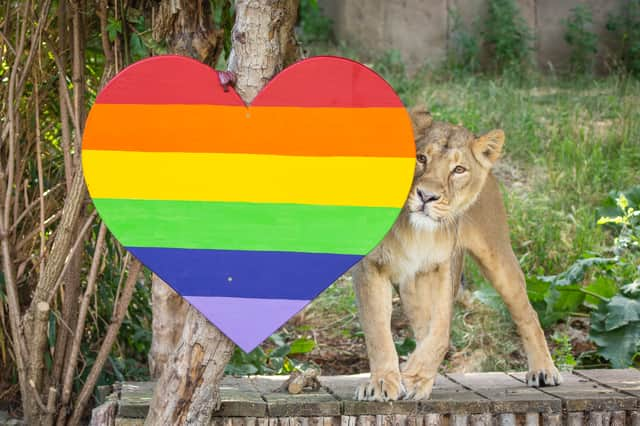 According to the Zoological Society of London (ZSL), the pair of asiatic lions are among the rarest and largest cats. Asiatic lions survive in the wild in only one forest in India.
Pride is a month dedicated to celebrating the LGBTQ+ community all over the world from the people to the culture. It is a joyful time, as well as a time of remembrance.
The month aims to draw focus on the issues faced by people in the LGBTQ+ society everyday.